Strengthening Capacity for Sustainable Tourism in World Heritage Sites in Suriname
From 19-20 July 2022, a two-day workshop on "Sustainable Tourism Strategy for World Heritage Properties in Suriname" was organized which brought together representatives of government institutions, World Heritage site managers, and representatives of local communities to identify current challenges and opportunities for the development of sustainable tourism at UNESCO-designated sites. The workshop was made possible through the financial support of the Japanese Government, through the Japanese-Fund-in-Trust within the framework of "SIDS Capacity Building Project: Safeguarding Heritage in the Caribbean through Developing Sustainable Tourism Strategies" project.
With two World Heritage properties inscribed on the World Heritage List, "Central Suriname Nature Reserve" (2000) and "Historic Inner City of Paramaribo" (2002) as well as "The Jodensavanne Archaeological Site: Jodensavanne Settlement and Cassipora Creek Cemetery" on the  tentative list, Suriname's potential to develop short-, medium- and long-term sustainable tourism strategies to create employment opportunities and generate regular income streams for local communities, offering great prospects for sustainable and sustained heritage protection and community economic, social and environmental development, still remains largely untapped.
 For both Suriname World Heritage sites, the effective management of these properties, in benefit of local communities and other stakeholders, is of crucial importance. I hope that together we will be able to set strategic priorities and strengthen the capacities of heritage site managers, as well as communities adjacent to UNESCO World Heritage sites.
Hon.Dinotha Vorswijk, Minister of Land Policy and Forest Management, Suriname
In her welcoming remarks, Dr Anna Paolini, Representative and Director of the UNESCO Office in Jamaica highlighted the rich cultural and natural diversity that make Suriname home to a dazzling melting pot of cultures and to a rainforest that is worldwide renowned for its ecosystems, habitats and ecological niches of global conservation importance.
In the culturally rich and diverse Suriname, the development of sustainable tourism strategies for heritage sites constitutes an essential investment in the future for sustained and inclusive economic growth that takes into account the principles of cultural diversity.
Dr Anna Paolini, Representative and Director of the UNESCO Office in Jamaica
Chris Seek, international consultant on sustainable tourism for UNESCO, trained the participants in understanding the intersectoral and multi-layered assessment of tourism within and around World Heritage sites, as well as how to establish a shared vision, boost community engagement, and devise a clear roadmap to support the development of a sustainable tourism strategy, at both national and destination level, for Surinamese World Heritage sites.  During the workshop, exercises focused on identifying existing challenges and urgent actions to be taken to revitalize tourism and how to strengthen World Heritage visibility and marketing at national and international level.
The improvement of communication and cooperation between stakeholders, weak maintenance systems, incipient public-private partnerships, improved management and governance systems, renovated involvement of local communities, and increased access to financial resources were identified as some of the main barriers and priorities to be addressed.
As an outcome of the stakeholders consultations and the workshop, the sustainable tourism strategy will be developed for each sites. 
"It is the first time that I have participated in such a fruitful workshop and I will keep continue to work for Jodensavanne with a renewed experience, which it gives me power to go on."
Johannes Sabajo, indigenous community member and Head Basja of Redi Doti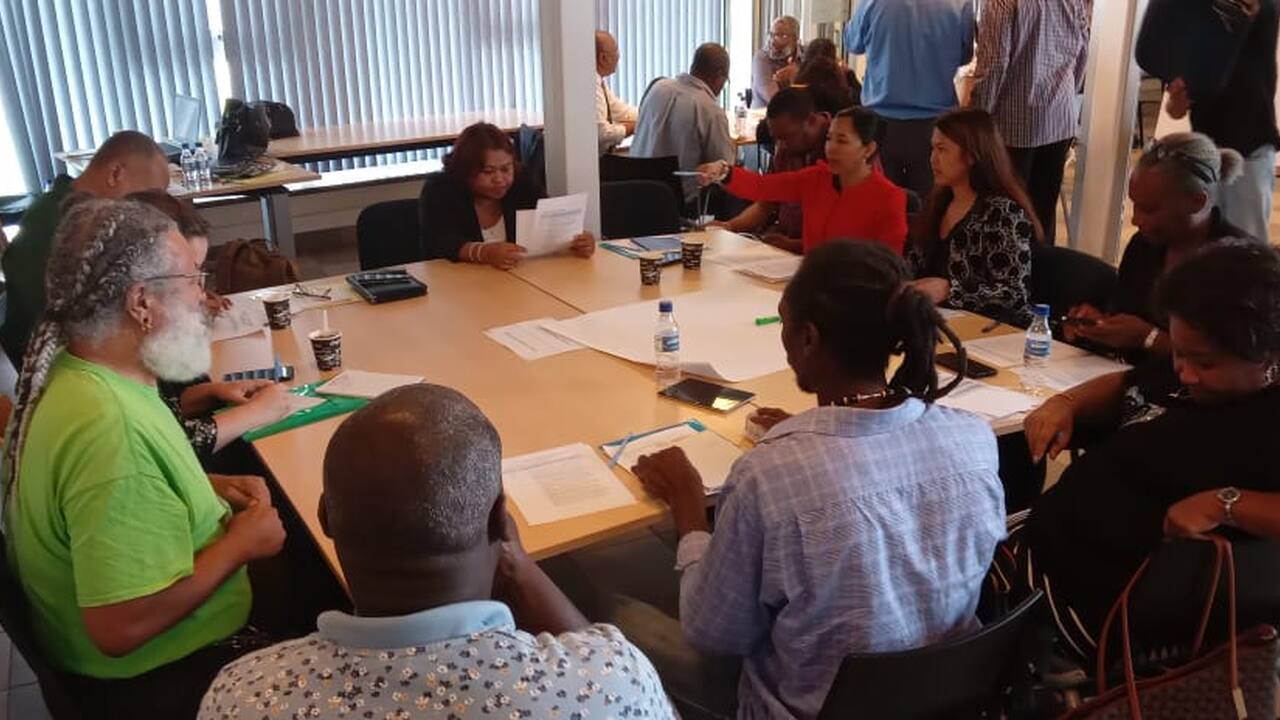 © UNESCO
Prior to the workshop, a delegation by UNESCO, the Ministry of Land Policy and Forest Management, the Ministry of Transport, Communication and Tourism, the Suriname Built Heritage Foundation (SGES), the Foundation for Nature Preservation (STINASU), the Jodensavanne Foundation, and the Suriname National Commission for UNESCO, carried out site visits to the two World Heritage properties, as well as to the Jodensavanne Archaeological Site: Jodensavanne Settlement and Cassipora Creek Cemetery, on the tentative list. By meeting with the representatives of local communities, site visits aimed to inform about the core objective of the project and to encourage self-appropriation and ownership by actively involving them in the drafting and future implementation of the tourism strategy as primary shareholders and guardians of the World Heritage.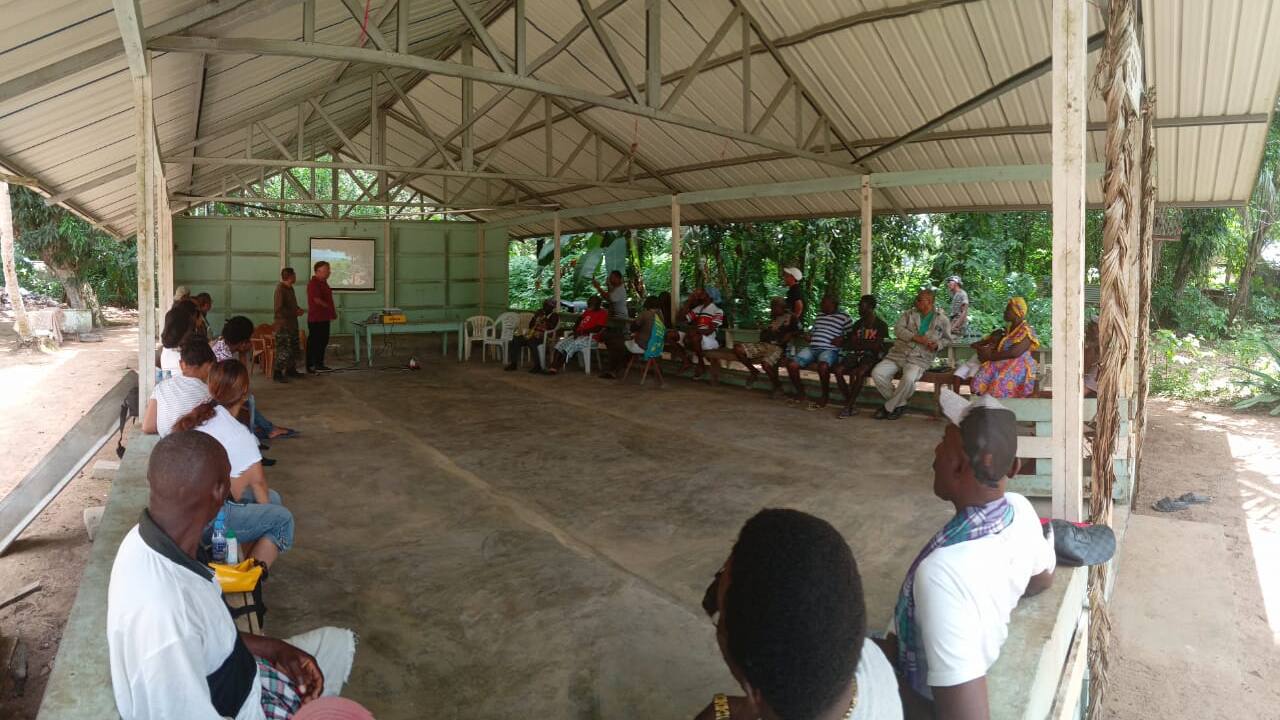 © Stakeholders' consultation at CSNR © UNESCO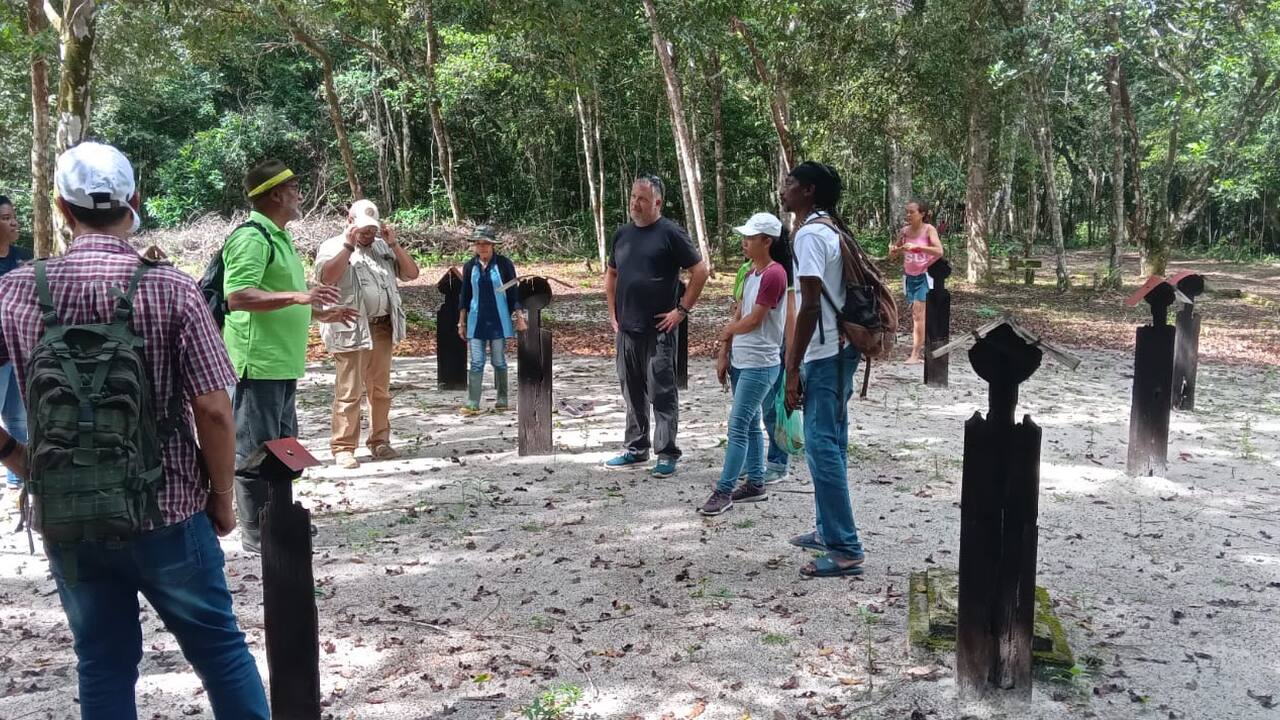 Field visit at Jodensavanne © UNESCO