Book Of True Life Poems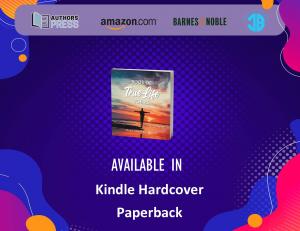 Author Shares Collection of Poems About Lives, Loves, and Spotlights to Society
"So much to be cherished with heart-felt thanks/To see a son grow up with his Father close at hand/And the warmth and love of his Mother/Watching on as they play.""
— Dave C Shore
LONDON, UNITED KINGDOM, March 30, 2022 /EINPresswire.com/ -- Author Dave Courtney-Shore will be one of the featured authors in the upcoming London Book Fair 2022 with his published book titled Book of True Life Poems. A book of a collection of poems that transcends about life, it comes from the heart and the soul, and in totality all the insights and explorations of adventures of life. It included problems, issues, real experiences of disasters, and birth to death. Poems that matter and are important to the current world we live in. Emotions are exhausted based on reality and events.
"A careful balancing act of life's positives and negatives, this collection bears the contemporary meditative and reflective spirit of Saundra T. Russell's Apocalyptic 2020.
PRESS RELEASE | LONDON BOOK FAIR 2022
The collection's relevancy makes it a powerful read, especially for newcomers to the poetry genre. Other readers will appreciate its focus on personhood. Those seeking an inspirational poetry collection for everyday reading will find that in this book's colorful pages." — Reviewed by Nicole Yurcaba, US Review of Books.
Dave Courtney-Shore was born and grew up on the shores of England. He worked and traveled around the world working for consultancies and institutions like PWC, the World Bank, and United Nations. Besides troubleshooting projects, sometimes in the middle of nowhere, sometimes left on his own, he learned much about people and life, its challenges and experiences, some profound. Dave's love of poetry grew over the years through experience of love, disasters, and travel.
Book of True Life Poems
Written by: Dave Courtney-Shore
Kindle |
Paperback |
Hardcover |
Book copies are available at Amazon, Barnes & Noble, and other online book resellers.
Dana Reyes
Authors Press
+1 925-255-0098
email us here
Visit us on social media:
Facebook
Twitter