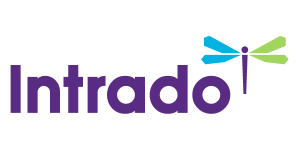 Appian Announces 2020 Partner Award Winners
/EIN News/ -- TYSONS, Va., May 13, 2020 (GLOBE NEWSWIRE) -- Appian (NASDAQ: APPN) today announced its 2020 Partner Award winners across four categories. These strategic partners were selected based on their success in helping companies execute their business strategies through applications built on the Appian low-code automation platform. Appian's partner ecosystem consists of organizations that provide world-class solutions and services globally across a variety of industries.

Appian's 2020 Partner Award winners include the following:
"We continue to see our strategic partners move the needle when it comes to impacting the digital landscape on a global scale," said Marc Wilson, Senior Vice President of Global Partnerships & Industries, Appian. "These partners continue to innovate leveraging Appian's low-code automation platform and are able to help organizations worldwide better meet their customer's needs. Our partner ecosystem is critical in helping address the automation needs around the world and we look forward to continuing our work with them into 2020 and beyond."
About Appian
Appian provides a low-code automation platform that accelerates the creation of high-impact business applications. Many of the world's largest organizations use Appian applications to improve customer experience, achieve operational excellence, and simplify global risk management and compliance.  For more information, visit www.appian.com.
For Information Contact:
Nicole Greggs
Director of Media Relations
+1 703-260-7868
nicole.greggs@appian.com