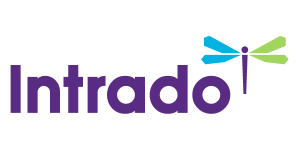 Alpine Dam Providing co-branding headwear
/EIN News/ -- SAN RAFAEL, Calif., April 30, 2019 (GLOBE NEWSWIRE) -- Alpine Dam is continuing to grow after its inception 2 years ago. Alpine Dam is bringing co-branded high-quality headwear to market.

Alpine Dam Headware
Alpine Dam co-branding allows one to have brand exposure to a new audience, it creates a unique experience with the product versus the status quo with providing affordable high-quality headwear. Alpine Dam's partners work collaboratively to articulate their vision which is expressed in their selected design.
About Alpine Dam
A place, a mindset, an escape—Alpine Dam brings premium hats that represent our passion for the outdoors and Marin, California. Alpine Dam provides hats direct to the consumer and also created co-branded headwear.
Inspired by a unique Northern California lifestyle, where one can participate in seemingly any sport they desire almost year-round, Alpine Dam offers a level of energy that is contagious. You may see that person running Mt. Tam in the rain, surfing the frigid seas at Rodeo Beach or pushing their limit cycling the Seven Sisters—they take inspiration from those people and the tenacity exhibited by their level of concentration.
Alpine Dam works to express this passion, creating a community through high-quality headwear that embodies this enthusiasm, regardless of where they live. The location, the colors, the feeling that is ultimately universal, but few can appreciate. 

Founded and Designed in Marin, California.
Learn more here.
A photo accompanying this announcement is available at http://www.globenewswire.com/NewsRoom/AttachmentNg/9a6d6c84-b16b-45eb-8585-6e8e09b5bcb7