Mott 32 Shines a Spotlight on Sustainability with New Spring/Summer Menu
From now until the end of May, award-winning restaurant Mott 32, will donate 15% of the proceeds from every Ocean Wise dish sold to Ocean Wise and their sustainability efforts.
VANCOUVER, British Columbia, April 17, 2019 (GLOBE NEWSWIRE) -- As part of Mott 32's efforts to raise the bar for environmental sustainability in Chinese fine dining, and to celebrate Earth Day 2019, Mott 32 Vancouver will donate 15% of the proceeds from every Ocean Wise dish sold to Ocean Wise in support of their ocean-sustainability programs.

Fragrant and complex. This dish is infused with white rose and jasmine aromas, and garnished with crispy ginger and shiso leaf.
A powerful mixture of Szechuan traditional spices to draw out the natural flavors of the halibut and tofu.
/EIN News/ -- In addition to their ongoing commitment to sustainable practices in both food service and business, Mott 32 Vancouver's soon to be released Spring/Summer menu will feature dishes created using locally sourced ingredients, Ocean Wise seafood, and environmentally conscious cooking methods.
When Mott 32 group owner and operator, Maximal Concepts, decided to expand their flagship brand, Vancouver's eco-conscious mentality played a significant role in enticing the group to open their first international location on Canada's West Coast.
Partnering with Canadian food businesses that were known for their ethical practices and sustainability as well as their standards for quality, was a top priority for the team from the very beginning. Maximal Concept's Culinary and Managing Director, Malcom Wood, was keen to have Mott 32 Vancouver's menu feature as many local ingredients as possible.
"Instead of flying in ingredients from all over the world, we want to make the most out of the bounty of incredible ingredients that are available locally and cultivated on Canadian soil. This allows us to minimize the environmental impact of our food sourcing, and it also gives us the opportunity to invest in local farms and suppliers."
Mott 32 Vancouver's dedication to creating exceptional fine dining experiences goes beyond the restaurant's stunning décor and award-winning service. For Head Chef Kai Chung Lai, the story behind each ingredient –where it came from, and how it was prepared—is an essential part of what makes a dish truly unforgettable.
"What sets Mott 32 Vancouver apart from other restaurants is that we really focus on using high-quality ingredients; paying close attention to sustainable sourcing and how dishes are prepared in our kitchen."
Melanie Peng
Mott 32 Vancouver
604-979-6187
Photos accompanying this announcement are available at
http://www.globenewswire.com/NewsRoom/AttachmentNg/8d762b02-fc52-4433-85c9-9f28ac85d2ce
http://www.globenewswire.com/NewsRoom/AttachmentNg/93b4d734-744d-4265-8eae-6bc54667997f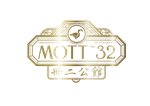 EIN Presswire does not exercise editorial control over third-party content provided, uploaded, published, or distributed by users of EIN Presswire. We are a distributor, not a publisher, of 3rd party content. Such content may contain the views, opinions, statements, offers, and other material of the respective users, suppliers, participants, or authors.