Hyaluronic Acid Products Market estimated to be valued at USD 8.94 Billion| Industry Report 2018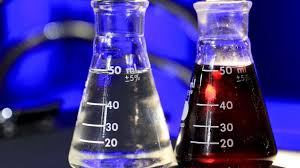 Hyaluronic Acid Products Market By Product Type, By Application, By Region - Global Industry Analysis, Size, Share, Growth, Trends, And Forecasts (2018-2023)
High cost of hyaluronic acid products is another restraint expected to curtail the revenue of the market"
— Lead Analyst @ Market Data Forecast
HYDERABAD, TELANGANA, INDIA, December 3, 2018 /EINPresswire.com/ -- Hyaluronic acid products find widespread application in anti-aging procedures along with minimally invasive surgery (MIS) techniques. Hyaluronic acid is an organic compound belonging to the branch of carbohydrates and polysaccharides. It is prepared in laboratories by numerous in-vitro methods such as extraction from rooster combs and bacterial production. It can be administered through injections or oral administration as managed by the healthcare professional. Rapid absorption of hyaluronic acid into skin aids in tackling the signs of aging such as fine lines and wrinkles.
They are also employed in preparing viscosupplements to treat orthopaedic ailments in obese people. Hyaluronic acid is hydrophilic in nature and thus, is utilized to absorb shock in people with joint ailments such as osteoarthritis.
The market analysis predicts that Global Hyaluronic Acid Products with a CAGR of 8.80% is aimed to reach USD 12.94 billion by 2023, from a figure of USD 8.94 billion in 2018.
There is a mounting demand for cosmetic and Anti-Aging products, which is, in turn, driving the market for Hyaluronic Acids. Snowballing Consciousness of people towards their physical appearances is a major factor contributing towards the market growth.
View Sample Report: https://marketdataforecast.com/market-reports/hyaluronic-acid-products-market-7978/request-sample
Also, rising frequency of obesity cases has boosted the demand for painkillers that treat joint pains which in turn acts as a dynamic growth factor for the market. However, foreign body reactions might arise in some cases when Hyaluronic Acid products are utilized in Cosmetic surgeries and is a major hindrance for the market. The high cost of hyaluronic acid products is another restraint expected to curtail the revenue of the market, particularly in developing economies. Nonetheless, the increasing number of mergers and acquisition, particularly with local businesses is projected to generate encouraging market growth opportunities over the next few years.
Get Full Report: https://marketdataforecast.com/market-reports/hyaluronic-acid-products-market-7978/
You can have a better picture of the global markets with our full report and it provides the acumen in key areas helpful in future planning. As per our report, the global hyaluronic acid products market is categorized on the basis of product type, application, end user, and geographical regions.
On the basis of product type, the market is separated into
• Single Cycle Injection Products
• Three Cycle Injection Products
• Five cycle injection Products
Presently, the three cycle injection products segment accounts for the major share of the market and is anticipated to maintain its position during the forecast period.
On the basis of application, the market is separated into
• Osteoarthritis
• Ophthalmic
• Dermal Filler
• Vesicoureteral Reflux
Under this category, osteoarthritis segment is closely leading dermal fillers for the major share of the market, whereas vesicoureteral reflux segment is estimated to have the highest growth rate.
On the basis of end user, the market is separated into
• Hospitals
• Home
• Clinics
On the basis of regional distribution, the market is separated into
• North America
• Asia Pacific
• Latin America
• Europe
• Middle East & Africa
With the advanced healthcare infrastructure and investments in technological innovations, North America grabs the principal market share trailing Europe and Asia Pacific. Coming to the marketplace, there has been an overload of hyaluronic acid products. A fresh trend observed is that of combination products, with the pipelines of main stakeholders in the market having a combo of corticosteroid and hyaluronic acid based injections. This combination has the potential to deliver the pain-relieving effect of corticosteroids along with the long-lasting influence of hyaluronic acids (sometimes last for half a year).
Get Customized report: https://marketdataforecast.com/market-reports/hyaluronic-acid-products-market-7978/customize-report
The market report also discloses the information about the global leaders of hyaluronic acid products and few of them are
• Zimmer Biomet
• StemCells
• Allergan
• Sanofi
• Ferring B.V
• Fidia Farmceutici
• Salix Pharmaceutical
• Anika Therapeutics
• Seikagaku Corporation
• Hoffmann-LA Roche Ltd
• Smith & nephew plc.
• F.Merz Asthetics Inc.
• Alcon
The global market for hyaluronic acid products is rather competitive in nature and is anticipated to remain the same throughout the forecast period. Some of the principal players operating in this market are Anika Therapeutics, Sanofi, Merz Aesthetics, and Allergan.
Scope of the report:
• Global, regional and country-level analysis and forecasts of the study market; providing Insights on the major countries/regions in which this industry is blooming and to also identify the regions that are still untapped
• Segment-level analysis in terms of technology, component, and type along with market size forecasts and estimations to detect key areas of industry growth in detail
• Identification of key drivers, restraints, opportunities, and challenges (DROC) in the market and their impact on shifting market dynamics
• Study of the effect of exogenous and endogenous factors that affect the global market; which includes broadly demographic, economics, and political, among other macro-environmental factors presented in an extensive PESTLE Analysis
• Study the micro environment factors that determine the overall profitability of an Industry, using Porter's five forces analysis for analyzing the level of competition and business strategy development
• A comprehensive list of key market players along with their product portfolio, current strategic interests, key financial information, legal issues, SWOT analysis and analyst overview to study and sustain the market environment
• An executive summary, abridging the entire report in such a way that decision-making personnel can rapidly become acquainted with background information, concise analysis and main conclusions
Related research study download free sample @ Tumor Ablation Market, Pyrethroid Market
About Us:
Market Data Forecast is a firm working in market research and business intelligence. With rich experience in research across various business domains, we cater to the needs of both individual and corporate clients. With a well-established in-house team of experts from diverse fields and outsource research network across 100+ countries, we are the sole research providers for most of Fortune 500 companies.
Contact info:
Abhishek Shukla
Sales Manager (International Business Development)
Market Data Forecast
Direct Line: +1-888-702-9626
Mobile: +91 998 555 0206
Mail: abhishek@marketdataforecast.com
MAHANTH
Market Data Forecast
+1 888-702-9626
email us here

EIN Presswire does not exercise editorial control over third-party content provided, uploaded, published, or distributed by users of EIN Presswire. We are a distributor, not a publisher, of 3rd party content. Such content may contain the views, opinions, statements, offers, and other material of the respective users, suppliers, participants, or authors.