Organic Body Cleanse Human Body Detoxification Process Video Data Site Launched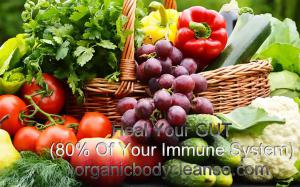 The company compiles articles and Video that focus on health issues and offers users insight on research on disease, treatment and prevention.
LA, CALIF, US, October 25, 2018 /EINPresswire.com/ -- Organic Body Cleanse, a data collection and distribution organization for articles on ailments and treatments, has launched its Human Body Detoxification Data Site. The site offers users insight on the latest data and research on disease and the breakdown of the human body along with treatment and prevention.
More information on Organic Body Cleanse and their Human Body Detoxification Data Site is available at: https://organicbodycleanse.com
Dr. Joseph Mercola reports that people in the U.S. spend around $30 billion every year on alternative medicine, according to a published federal report from the 2012 National Health Interview Survey (NHIS), with more than 40,000 individuals in the U.S aged 4 and above participating in the survey.
An estimated 60 million Americans spend money on complementary and alternative medicine each year the National Health Statistics Report (NHSR) revealed, with 4.1 million children having used some type of complementary medicine or therapy.
Organic Body Cleanse compiles articles and data that focus on health and health related issues including the Human Body Detoxification Process and has launched its new Data Site. The information in the site covers a variety of disease-related topics.
The information on the site includes nutritional topics like Gluten-Free Foods, Weight Loss, Cleanse Your Body and Genetically Modified Foods along with articles explaining the human body detoxification process regarding the removal of naturally occurring waste and toxins that invade bodies through toxic food intake, breathing polluted air, absorbing toxins through pores in the skin and cell destruction.
Organic Body Cleanse reports on various diseases and the latest trends in natural treatment including cancer, HIV, kidney stones, LUPUS, sickle cell anemia, liver and gallbladder, cataract, colon health, vitiligo, digestive health and autoimmune disorders.
Natural and complementary health alternatives are discussed and defined with recommended usage for apple cider vinegar, alfalfa, apple pectin fibre, barley grass juice, beetroot juice powder, brown rice kernel membrane powder, chlorella, Coenzyme Q10, ionic trace minerals and spirulina.
More information on Organic Body Cleanse and their Human Body Detoxification Data Site is available at https://organicbodycleanse.com
Gerald (Google Partner)
PR MobileWire
+1 305-490-2182
email us here