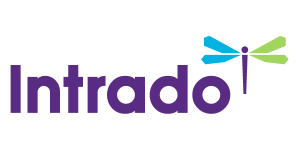 In Testament to Its Superior Edge Computing Platform, Fastly Named to Forbes 2018 Cloud 100 For Third Consecutive Year
/EIN News/ -- SAN FRANCISCO, Oct. 03, 2018 (GLOBE NEWSWIRE) -- Fastly, the leading edge cloud platform, has been named to the Forbes 2018 Cloud 100, the definitive list of the top 100 private cloud companies in the world, published by Forbes in collaboration with Bessemer Venture Partners and Salesforce Ventures.

"Fastly is honored to be recognized as one of the top 100 private cloud companies in the world by Forbes, Bessemer Venture Partners, and Salesforce Ventures," remarked Artur Bergman, CEO of Fastly. "In our internet connected world, speed, and security are an integral part of a company's online identity. We are proud that Fastly's edge cloud platform helps the world's most important brands deliver fast, secure, and scalable global online experiences to their customers, and we will continue innovating in order to power a better internet."
As part of the rigorous selection process for the Forbes 2018 Cloud 100, Bessemer Venture Partners received submissions from the top cloud startups. The Forbes Cloud 100 judging panel, including top public cloud company CEOs, reviewed the data to select, score and rank the top 100 cloud companies from all over the world. The evaluation process involved four factors: market leadership (35%), estimated valuation (30%), operating metrics (20%), and people & culture (15%).
"For the past three years, the Cloud 100 list has identified the top cloud companies that are reshaping their respective industries," said Alex Konrad, Forbes editor of The Cloud 100. "I am consistently impressed by the caliber of companies honored on the Cloud 100 list. It is an exciting time to a be a cloud company and founder."
"The business opportunity for cloud companies is tremendous today as capital investment, customer demand and rate of adoption continues to grow," said Matt Garratt, Managing Partner, Salesforce Ventures. "We're excited to see the potential of these companies and look forward to seeing what innovative technology they deliver around the world."
Each year the CEOs of The Cloud 100 and the 20 Rising Stars companies are honored at the exclusive Cloud 100 Celebration hosted by Bessemer Venture Partners, Salesforce Ventures, and Forbes.
The Forbes 2018 Cloud 100 and 20 Rising Stars lists are published online at www.forbes.com/cloud100 and were featured in the September 2018 issue of Forbes magazine.
About Fastly
Fastly helps the world's most popular digital businesses keep pace with their customer expectations by delivering fast, secure, and scalable online experiences. Businesses trust Fastly's edge cloud platform to accelerate the pace of technical innovation, mitigate evolving threats, and scale on demand. Founded in 2011, Fastly powers online destinations including Airbnb, GitHub, Alaska Airlines, Pinterest, Vimeo, The Guardian, and The New York Times. Learn more at Fastly.com and follow us on Twitter @fastly.
Media Contact
Maggie Philbin
VSC for Fastly
fastly@vscconsulting.com
203.394.1818