Nobody denies that we are - like anything else - a life-form, something that exists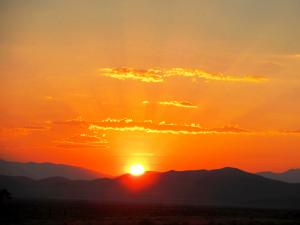 LOS ANGELES, CA, UNITED STATES, September 24, 2018 /
EINPresswire.com
/ -- For us human beings, the question is if we can be in touch with what or who the source of life is?
The website
www.wordsforall.org
is about the possibility for each and every person to consciously and individually connect with the Force in which we all originate - unbelievable as his may sound.
The site contains personal (spiritual) experiences. All of us can have them, if we want, plus the writer's reflections on them. Also, you find revelations of facts about what our being in life is all about. Specifically the origin and scope of what we call 'evil' is addressed.
Nothing is asked of the reader. No religion, contact with others, group forming, contributions or responses.
See if somehow what is offered on the website is 'ringing a bell'.
How we react to that is our choice. We can learn a lot about who we truly are.
Pieter Noomen
Words For All
3234661853
email us here

EIN Presswire does not exercise editorial control over third-party content provided, uploaded, published, or distributed by users of EIN Presswire. We are a distributor, not a publisher, of 3rd party content. Such content may contain the views, opinions, statements, offers, and other material of the respective users, suppliers, participants, or authors.