The 21ST Annual Spur Awards Sept 21ST to Honor Billy Zane and others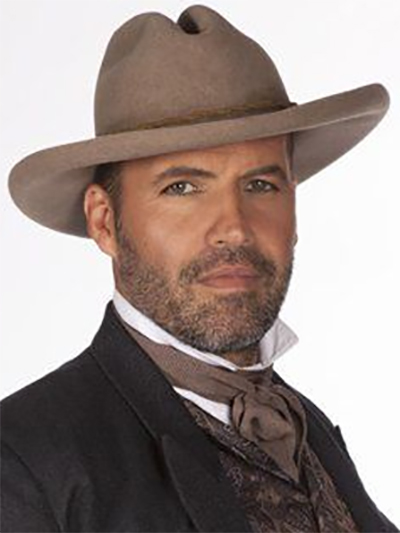 THE 21ST ANNUAL SPUR AWARDS
I am thrilled to once again honor the stars of classic westerns from tv and film and keep the cowboy spirit in hollywood alive"
— Robert Lanthier president reel cowboys
LOS ANGELES, CA, USA, August 9, 2018 /EINPresswire.com/ -- FOR IMMEDIATE RELEASE
REEL COWBOYS PRESENTS THE 21ST ANNUAL SILVER SPUR AWARDS
SEPTEMBER 21ST 2018 THE SPORTSMAN LODGE HOTEL IN STUDIO CITY, CA
BILLY ZANE, JOHNNY CRAWFORD, DAWN WELLS, PATRICK WAYNE, ROBERT
CARRADINE, ARE AMONG THE HONOREES THIS YEAR SAM ELLIOT, DARBY HINTON,
ARE AMONG THE CELEBRITY PRESENTERS
STEPHANIE POWERS, BO HOPKINS, KEVIN DOBSON, ROSEY GRIER, KATHY GARVER,
KATHERINE ROSS, MARGARET O'BRIEN, MORGAN BRITTANY, LANA WOOD, ROBERT
CRAWFORD, ARE AMONG THE STARS ATTENDING AND RECEIVING A SPECIAL HONORS.
60TH ANNIVERSARY CELEBRATION FOR THE RIFLEMAN & WANTED DEAD OR ALIVE TV SERIES.
THIS EVENT WILL BENEFIT TAURUS INJURED STUNTMEN & WOMEN & VETERANS MEMORIAL OF AMERICA

Hollywood, CA - Robert Lanthier, President of the REEL COWBOYS, www.reelcowboys.org announced today that the 21st annual Silver Spur awards will take place on September 21st, 2018 at the Sportsman lodge hotel in Studio City, CA.
Lanthier said "I am thrilled to once again honor classic western stars, from TV and film. I am particularly excited to honor two television series "WANTED DEAD OR ALIVE" & "THE RIFLEMAN", both celebrating 60 yrs. We will welcome Chad mcQueen, the son of Steve McQueen and Rifleman star Johnny Crawford. "
Among the stars that are being honored, presenting and attending confirmed celebrities attending include:
PATRICK WAYNE, R.L. TOLBERT, DAWN WELLS, JOHNNY CRAWFORD, ROBERT CARRADINE, BILLY ZANE, BILL MACDONALD, SAM ELLIOTT, DARBY HINTON, STEVE CONNORS( son of chuck Connors) RICHARD GABAI, ROBERT LANTHIER, ROSEY GRIER, KATHY GARVER, KEVIN DOBSON, BO HOPKINS, STEPHANIE POWERS, KATHERINE ROSS, MICHAEL DANTE, MARGARET O'BRIEN, L.Q. JONES, MORGAN BRITTANY, LANA WOOD, ROBERT CRAWFORD to name a few.
Live entertainment from Steve Weddington Band.
The master of ceremonies will be Marguerite Happy
Tickets are avail now at www.reelcowboys.org or by calling 818-395-5020
500 limited tickets are avail for this event
Ticket prices vary from $175, $250.00 per person and are tax deductible as REEL COWBOYS is a 501 c3 non profit organization.
ALL MEDIA IS WELCOMED TO ATTEND AND COVER ALL COVERAGE IS INSDIE
CONTACT: ROGER NEAL @ NEAL PR
323-366-2796
PR FIRM FOR REEL COWBOYS AND THE SILVER SPUR AWARDS
ROGER NEAL
NEAL PR
323-366-2796
email us here

EIN Presswire does not exercise editorial control over third-party content provided, uploaded, published, or distributed by users of EIN Presswire. We are a distributor, not a publisher, of 3rd party content. Such content may contain the views, opinions, statements, offers, and other material of the respective users, suppliers, participants, or authors.