Dutton Law Expands Toronto Presence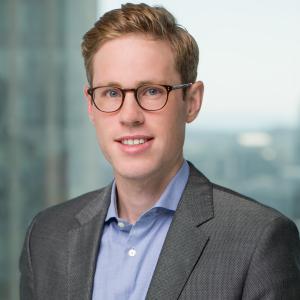 We have the opportunity to further expand staffing and capabilities in our professional and client support services as well as increase our ability to service current and future matters."
— Jeff Dutton
TORONTO, ONTARIO, CANADA, August 8, 2018 /
EINPresswire.com
/ --
Employment Law Simplified
Without continual growth and progress, such words as improvement, achievement, and success have no meaning.
Ben Franklin
Dutton Law
grows its greater Toronto team to five lawyers, becoming one of the largest employment law firms in Canada, creating a uniquely positioned firm to help employees and employers in every industry with any employment law matter. We are lawyers for employees and we are lawyers for employers. We see both sides of employment law. That gives our clients the advantage.
Jeff Dutton notes:
"We have the opportunity to further expand staffing and capabilities in our professional and client support services as well as increase our ability to service current and future matters."
Our labour and employment lawyers update clients constantly, return calls and emails promptly and move files forward quickly. Our tireless effort to make our clients happy is reflected in our stunning growth and our reputation as leading Toronto employment and labour law firm with highly skilled employment lawyers in the GTA and Ontario.
Jeff Dutton, the founder of the firm, is well known within the Canadian employment law community and has been involved in significant Canadian employment law matters His experience includes legal services with emphasis on wrongful terminations, workplace bullying, policy drafting, employment contracts, constructive dismissal and human rights.
Reach out to Jeff at: jeff@duttonlaw.ca
Find out more about Dutton Law
CONTACT: Dutton Law 480 University Ave., Suite 1600, Toronto, ON
Media contacts: Janet Kim, Director of Marketing kim@gsnh.com
Janet Kim
GSNH LLP
4165977889
email us here

EIN Presswire does not exercise editorial control over third-party content provided, uploaded, published, or distributed by users of EIN Presswire. We are a distributor, not a publisher, of 3rd party content. Such content may contain the views, opinions, statements, offers, and other material of the respective users, suppliers, participants, or authors.