The Inertial Sensing Systems and Its Components Market is estimated to hit $10.286 billion by 2023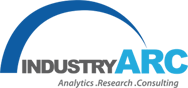 The Inertial Sensing Systems and Its Components Market
The overall inertial sensing systems market in 2017 was expected to be around $6.41 billion and is projected to reach $10.286 by 2023 at a CAGR of 8.2%.
HYDERABAD, TELANGANA, INDIA, June 28, 2018 /
EINPresswire.com
/ -- According to the new market research report by
IndustryARC
, "Inertial Sensing Systems and Its Components Market: By Type (IMUs, INS & AHRS); Components (Accelerometer, Gyroscope, GPS, Magnetometer); Applications (Aerospace, Military & Defense) – Forecast (2018-2023)", the market is set to exhibit significant growth due to the growing technological advancements.
Americas continues to lead the market share during 2018-2023.
The market for Americas is the largest market for Inertial Sensing Systems with revenue of $2.419 billion in 2017. Also, it is projected to grow to reach $3.611 billion by 2019 with a CAGR of 6.9%, followed by Asia-pacific and Europe. The prominent regions for the inertial sensing systems growth will be Asia-Pacific and Rest of the World countries wherein there has been upheaval in the demand for aerospace and Defense products followed by their requirement for creating a suitable infrastructure to become developed economies before the end of next decade. Asia-pacific is projected to register fastest growth rate of 11.2% CAGR, followed by Americas and Europe.
Selected / Sample Analysis done in the full Report:
The product is first being developed as a prototype in the government or university funded research institutes. These research institutes also comprise of the device manufacturer's R&D laboratories wherein the future product is being envisaged. Once the prototype has been tested successfully, the designing and manufacturing processes intended for the product is delivered to the original device manufacturer who then eventually initiates the production with material and manufacturing equipment being procured through various suppliers in the market. The MEMS foundry owners play a crucial role in the MEMS-based inertial sensing systems and components wherein device manufacturers do not have enough facilities to support MEMS fabrication. The components intended to be embedded inside the inertial sensing systems are also acquired through contract manufacturers. All these processes form a crucial aspect of manufacturing process.
To access the full report browse the link below
https://industryarc.com/Report/100/Inertial-sensors-devices-market-analysis-report.html
Excerpts on Market Growth Factors Mentioned in the Full Report:
1. The recent economic boost driven by offshore oil exploration and aerospace production development has created a secured market for inertial sensing systems.
2. The competitive edge over rest of the world in delivering the finest inertial sensing systems along with the presence of leading manufacturers in North America region is the major driving factor for this market in this region.
3. The underground operations for surveying mineral resources has been up surging hence, the inertial navigation systems demand boosted by these operations that will witness steady growth.
4. Increase in adoption of unmanned systems or vehicles to access the environment, especially in defense is driving healthy growth for the market.
Talk to one of our sales representative about the full report by providing your details in the below link:
https://industryarc.com/support.php?id=100
Key Players of the Inertial Sensing Systems and Its Components Market:
The market for mechanical and optical inertial sensing systems has a presence of limited number of manufacturers, primarily being Honeywell Aerospace, iXBlue, KVH Industries, Northrop Grumman, Kearfott Corporation and Sagem. Honeywell Aerospace is a leader in the market for mechanical and optical inertial sensing systems followed by Northrop Grumman and Sagem.
Inertial Sensing Systems and Its Components Market Report is Segmented as below.
Inertial Sensing Systems and Its Components Market By Components:
1. Accelerometers
1.1. Electromechanical Accelerometers
1.1.1. Pendulous Integrating Gyroscopic Accelerometer (Piga)
1.1.2. Force Balance Accelerometers
1.2. Vibratory Accelerometers
1.2.1. Piezoelectric Acceleromeetrs
1.2.2. Piezoresistive Accelerometers
1.3. Mems Accelerometers
2. Gyroscopes
2.1. Spinning Mass Gyroscopes
2.2. Vibratory Gyroscopes
2.3. Optical Gyroscopes
2.4. Mems Gyroscopes
Inertial Sensing Systems and Its Components Market By Systems:
1. Inertial Navigation Systems (Ins)
2. Attitude & Heading Reference Systems (Ahrs)
3. Inertial Measurement Units (Imus)
Inertial Sensing Systems and Its Components Market By Systems:
1. Aviation
1.1. Business Jets
1.2. Commercial Airplanes
1.3. Rotor-crafts
2. Automobiles
3. Consumer Electronics
4. Defense
4.1. Airforce
4.1.1. Fighter Aircrafts
4.1.2. Rotor-crafts
4.1.3. Transport Aircrafts
4.1.4. Trainers
4.2. Ground Military
4.2.1. Guided Munitions & Missiles
4.2.2. Armored Vehicles
4.2.3. Battlefield / Soldier Management Systems
4.3. Navy
4.3.1. Submarines
4.3.2. Surface Vessels
5. Industrial / Commercial
5.1. Automated Agriculture
5.2. Industrial Robots
6. Transportation
7. Unmanned Systems
7.1. Underwater Vehicles
7.2. Unmanned Aerial Vehicles
7.3. Unmanned Ground Systems
Inertial Sensing Systems and Its Components Market By Geography ( Covers 10+ Countries )
Inertial Sensing Systems and Its Components Market Entropy
Companies Citied / Interviewed
1. Analog Devices, Inc.
2. Bosch Sensortec Gmbh
3. Colibrys (Switzerland) Ltd.
4. Invensense Inc.
5. Meggitt Plc
6. Stmicroelectronics N.V.
7. Silicon Sensing Systems Ltd.
8. Utc Aerospace Systems
9. Company 9
10. Company 10+
Related Report:
A. Electric Vehicles Market
https://industryarc.com/Report/19/global-electric-vehicles-market-analysis-report.html
B. Automotive Side Window Sunshades Market
https://industryarc.com/Report/15206/automotive-side-window-sunshades-market.html
What can you expect from the report?
The Inertial Sensing Systems and Its Components Market Report is Prepared with the Main Agenda to Cover the following 20 points:
1. Market Size by Product Categories
2. Market trends
3. Manufacturer Landscape
4. Distributor Landscape
5. Pricing Analysis
6. Top 10 End user Analysis
7. Product Benchmarking
8. Product Developments
9. Merges & Acquisition Analysis
10. Patent Analysis
11. Demand Analysis ( By Revenue & Volume )
12. Country level Analysis (10+)
13. Competitor Analysis
14. Market Shares Analysis
15. Value Chain Analysis
16. Supply Chain Analysis
17. Strategic Analysis
18. Current & Future Market Landscape Analysis
19. Opportunity Analysis
20. Revenue and Volume Analysis
To request for a proposal provide your details in the below link:
https://industryarc.com/subscription.php
About IndustryARC:
IndustryARC is a Research and Consulting Firm that publishes more than 500 reports annually, in various industries such as Agriculture, Automotive, Automation & Instrumentation, Chemicals and Materials, Energy and Power, Electronics, Food & Beverages, Information Technology, Life sciences &Healthcare.
IndustryARC primarily focuses on Cutting Edge Technologies and Newer Applications in a Market. Our Custom Research Services are designed to provide insights on the constant flux in the global supply-demand gap of markets. Our strong team of analysts enables us to meet the client research needs at a rapid speed, with a variety of options for your business.
Venkat Reddy
IndustryARC
6145888538
email us here

EIN Presswire does not exercise editorial control over third-party content provided, uploaded, published, or distributed by users of EIN Presswire. We are a distributor, not a publisher, of 3rd party content. Such content may contain the views, opinions, statements, offers, and other material of the respective users, suppliers, participants, or authors.