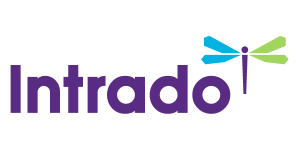 Evine Kicks-Off Annual Halfway to Christmas Event
/EIN News/ -- MINNEAPOLIS, June 20, 2018 (GLOBE NEWSWIRE) -- Evine Live Inc. ("Evine") (NASDAQ:EVLV), a multiplatform interactive digital commerce company (evine.com), today announced its third-annual Halfway to Christmas event starting Thursday, June 21 and running through Monday, June 25 and will include over 75 hours of live, holiday-themed programming. During the event, viewers can get a head start on their holiday shopping needs and experience all the wonderfully unique brand premieres, product launches, exclusive offers and limited-time pricing. The event will feature some of Evine's top brands and provide viewers with a sneak peek into what's in store for holiday, special shipping offers and other exciting surprises.

"Halfway to Christmas is a highly-anticipated event and we continue to hear positive feedback on how it solves customers problems by giving them the opportunity to buy thoughtful gifts from esteemed brands for their loved ones prior to the holiday rush," said Michael Henry, Chief Merchandising Officer at Evine. "The exclusive event allows us to showcase holiday-themed products as well as partner with new brands and we are looking forward to delighting our shoppers with must-have items and being their holiday shopping destination."
Each day will be sprinkled with a variety of unique product launches such as Eazy Treezy – a pre-decorated Christmas tree that takes 90-seconds to assemble and Lionel Trains, a collection of state-of-the-art electronic train and railroad collectables. Evine will also showcase some of its top brand partners and products including Mackenzie-Childs, Active Argan, Waterford Crystal, Gem Treasures, Vico Hoverboards, among others.
In addition, three exciting brands will be launching throughout the event including Nambe, an award-winning, mid-century modern kitchenware line. Also premiering will be Department 56, which will include hand-sculpted Christmas village sets and Karen Didion Originals – a unique assortment of holiday collectables and figurines. The event kicks-off Thursday, June 21 at 8pm ET and will run through Monday, June 25.
Viewers are invited to watch the Halfway to Christmas Event from June 21 – June 25 via cable and satellite, mobile apps and live streaming online at www.evine.com. Evine airs on DIRECTV channels 73 and 316, DISH Network channel 134, Apple TV, Roku, Amazon Fire TV, select Samsung Smart TVs, YouTube and on the nation's top cable providers. Find Evine in your area: bit.ly/1CNa450.
For more information on Evine, visit www.evine.com.
About Evine
Evine Live Inc. (NASDAQ:EVLV) operates Evine, a multiplatform interactive digital commerce company that offers a mix of proprietary, exclusive and name brands directly to consumers in an engaging and informative shopping experience via television, online and mobile. Evine reaches more than 87 million cable and satellite television homes with entertaining content in a comprehensive digital shopping experience offered 24-hours a day.
Safe Harbor Statement under the Private Securities Litigation Reform Act of 1995
This release contains statements, estimates, projections, guidance or outlooks that constitute "forward-looking" statements as defined under U.S. federal securities laws. Generally, the words "believe," "expect," "intend," "estimate," "anticipate," "plan," "project," "should" and similar expressions identify forward-looking statements, which generally are not historical in nature. These statements may contain information about our prospects, including anticipated show or product line launches, and involve risks and uncertainties. We caution that actual results could differ materially from those that management expects, depending on the outcome of certain factors.
Contact:
Media:
Liz Joseph
Evine
press@evine.com
(952) 943-6192
Investors:
Michael Porter
Evine
mporter@evine.com
(952) 943-6517