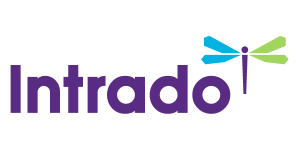 Ledcor Corporate Awards and Wins 2017
/EIN News/ -- Vancouver, BC, March 13, 2018 (GLOBE NEWSWIRE) -- The Ledcor Group of Companies and its partners received several nominations and prestigious corporate awards in 2017. Ledcor's awards and nominations exemplify the diversity of our company's work and the high standards of Ledcor and its employees. By pioneering new ways of practicing business and enhancing existing methodology, Ledcor continues to be a leader in all industries in which we do business.
Below is a list of awards received by Ledcor in 2017:
Urban Land Institute's (ULI) 2017-2018 Global Awards for Excellence
Ledcor constructed both of Canada's projects that received ULI's Global Awards for Excellence in 2017.  Only thirteen projects were nominated worldwide. Before 2017, only five Canadian projects had been selected in the last 15 years.
Marine Gateway, Vancouver
Ledcor was the general contractor for the construction of Vancouver's Marine Gateway; developed by PCI Developments Corp. and designed by Perkins+Will Canada Architects. This LEED® Gold mixed-use development is situated directly adjacent to Vancouver's rapid transit line and combines two high-rise buildings with residential condominiums and rental housing, a Class A office tower, retail and two neighbourhood plazas.
West Don Lands (Canary District), Toronto
Ledcor led the design and build of the West Don Lands project, along with joint venture partner Ellis Don. The project was developed by DREAM Unlimited, Kilmer Group (Dundee Realty Management Corp) and others, and designed by a host of leading architectural firms. A 32 hectare (42 acre) industrial site was transformed into a sustainable, mixed-use, pedestrian-friendly, riverside community that initially served as the Athlete's Village for the 2015 Toronto Pan American Games. 
Ontario General Contractors Association Builder Award – West Don Lands (Canary District), Toronto
As noted above, Ledcor led the design and build of the West Dons Lands project, along with joint venture partner Ellis Don. The entire development was built on the principles of inclusiveness; aiming to be a centre of excellence and accessibility that exceeds code and LEED® Gold requirements. The neighbourhood was designed to ensure the public realm was pedestrian friendly and included bold civic gestures. When the games concluded, the village was converted to legacy use, known as the Canary District, which includes the new Cooper Koo YMCA, George Brown College's first student residence and 40,000-square-feet of health and wellness retail. 
Vancouver Regional Construction Association (VRCA) Awards of Excellence
The VRCA recognizes annually the top companies and projects in British Columbia's construction industry. The Ledcor-built Tsawwassen Mills mall complex received a Gold Award in the category of "General Contractor for Projects over $45 million CAD". The project was selected for its excellence in innovation, material selection, and project management expertise. 
Nevada Mining Association (NvMA) –Safety Award
The NvMA Safety Awards are given annually to mine operators in several categories based on their safety rate and their efforts to go above and beyond to ensure workers return home safely after every shift.  Ledcor was awarded first place (tie) in 2017 in the contractor category. 
2017 Canada's Most Admired Corporate Cultures – National Winner
The program by Waterstone Human Capital annually recognizes best-in-class Canadian organizations for having a culture that helps enhance work performance and sustain a competitive advantage in their industry. (*Winning companies are eligible for nomination every 3 years. This is the 3rd win for Ledcor.) 
2017 Glassdoor Best Places to Work - Employee's Choice
This program relies entirely on the input of employees who elect to provide feedback on their job, work environment, and company through Glassdoor, one of the world's fastest-growing jobs and recruiting sites. 
2017 Indeed Best Places to Work – Canada
The Indeed Best Places to Work award is based on reviews submitted by visitors to the Indeed jobs and recruiting site.  Ledcor was placed at #7 on the Canadian Top Ten list.  
North American Communications Excellence Awards 
The Ledcor Group's aviation division – Summit Air and Summit Helicopters – was selected as a finalist for a "2016 North American Communications Excellence Award for best Canadian Micro-Site", which was presented in 2017. The Summit group revamped two websites with a more modern, clean, and user-friendly design. As a result, customer traffic increased across all platforms.
About Ledcor

The Ledcor Group of Companies is one of North America's most diversified construction companies, serving the building, oil & gas, infrastructure, mining, power, and telecommunications sectors. Ledcor also owns operations in property investment, forestry, aviation, and marine transportation services. Ledcor employs over 6,000 people across over 20 offices and numerous construction sites. Since 1947 we have been growing with our clients and partners: Forward. Together. Find out how at www.ledcor.com. 
For more information, please contact:
David Hoff
media@ledcor.com
604-681-7500