USG to Host the Second International Conference on Nursing Science & Practice in London from August 6-8, 2018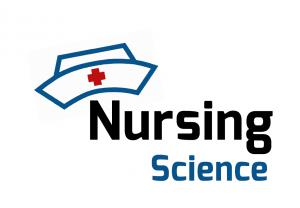 Advancement of nursing science through research, practice and education
Nursing Science 2017 Session at DoubleTree by Hilton Dallas, TX June 2017
The Second International Conference on Nursing Science & Practice (Nursing Science-2018) will be held during August 6-8, 2018 in London, United Kingdom.
PLANO, TEXAS, UNITED STATES, March 6, 2018 /
EINPresswire.com
/ -- With the theme "Advancement of
nursing
science through research, practice and education",
Nursing Science-2018
will take place from August 6-8, 2018 at Renaissance
London
Heathrow Hotel in London, hosted by United Scientific Group (USG).
This international gathering of hundreds of nurses will explore many ways in which nurses use research to provide evidence-based care that promotes quality health outcomes for individuals, families, communities and health care systems.
The conference will provide opportunities for nurses to build relationships and to disseminate nursing research, knowledge and leadership across various specialties, cultures and countries.
Following on from the success of Nursing Science 2017 in Dallas, TX, United States of America; which gathered over 200 nurses from 20 countries, this 2018 edition will feature high level keynote speakers, symposiums, workshops, concurrent sessions, posters and many networking opportunities.
Speakers include:
Janean E. Holden, University of Michigan School of Nursing, Michigan, USA
Ali H. Mokdad, University of Washington, Washington, USA
Linda Roussel, UAB School of Nursing, Alabama, USA
Cole Edmonson, Texas Health Presbyterian Hospital, Texas, USA
Rothlyn Zahourek, University of Massachusetts, Massachusetts, USA
Kristen Abbott-Anderson, Minnesota State University, Minnesota, USA
Barry Saferstein, California State University San Marcos, California, USA
Bonnie Pierce, Eastern Oklahoma VA Health Care System, Oklahoma, USA
Fusun Terzioglu, University of Istinye, Turkey
Julie Frederick, Minnesota State University, Minnesota, USA
Ladislav Volicer, University of South Florida, Florida, USA
Olivério de Paiva Ribeiro, Polytechnic Institute of Viseu - Health School, Portugal
We are working to develop a program which capitalize on the strengths of nursing science to power a research agenda that will meet current and future health care needs and anticipate future health challenges and priorities.
Abstract submission is open and group discounts on registration are available. Further information and regular updates on the website, please visit:
https://unitedscientificgroup.com/conferences/nursing-science/
.
Disclaimer:
The Nursing Science-2018 reminds the public to be aware of and report any instance of fraudulent e-mail messages seeking event participation. Several scams claiming to be from or associated with the Nursing Science-2018 are currently circulating on the internet organizing symposia / conferences in Europe and North America deliberately targeting prospective experts and researchers.
About Organizer:
United Scientific Group (USG), an expert-driven initiative led by the editor's association and the advisory board which includes academicians, researchers, and industry leaders across various fields of research. USG provides broad range of services in the fields of science and technology including publishing, conducting world class scientific events, and holding highly interactive and proficient world forums. For more information visit:
http://unitedscientificgroup.com/
Dr. Kenneth Blum, Dr. Suds Yakkanti & Ms. Anjali Kumbhar
United Scientific Group, LLC
4084264833
email us here

EIN Presswire does not exercise editorial control over third-party content provided, uploaded, published, or distributed by users of EIN Presswire. We are a distributor, not a publisher, of 3rd party content. Such content may contain the views, opinions, statements, offers, and other material of the respective users, suppliers, participants, or authors.