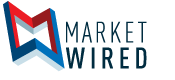 Kaplan UK and D2L Join Forces to Deliver Best-in-Class Experience for Learners
/EINPresswire.com/ -- LONDON, UNITED KINGDOM--(Marketwired - January 31, 2018) - D2L, a global learning technology leader, and Kaplan UK, the UK's leading provider of professional education to the accountancy, legal and financial services sector, have deployed D2L's Brightspace Learning Management System (LMS) to provide Kaplan's learners with greater flexibility for self-paced, personalized learning.
Headquartered in London, Kaplan UK provides classroom, blended, online instructor-led and fully online courses that prepare learners to sit professional exams with external bodies, including ACCA, ICAEW, AAT and CIMA. Designed for modern digital learners, the D2L platform curates and enables personalised learning experiences, facilitates video feedback and social assessments, and provides content creation tools that make it easy to capture knowledge and transfer expertise for improved learner engagement and knowledge retention.
"As a company, we are constantly monitoring emerging trends and taking steps to ensure that our customers are utilising the most up-to-date, innovative technologies ¾ and D2L does the same," said Zoe Robinson, programme director, Kaplan UK. "Student expectations are constantly increasing. They want to learn when they want, where they want and how they want ¾ and we regularly review our service to meet, and often exceed, these expectations, offering resources to help students achieve their absolute best. As a partner, D2L fully understands our requirements in the broader context of our business ethos.
"Brightspace has been configured to meet our unique needs, and is flexible and sophisticated enough to manage even the most complicated training courses with ease. Customer satisfaction is our primary goal, and delivering the best possible learning experience is a critical part of that. It is clear that D2L shares our vision for the future of learning, so it's exciting to work with a partner that will help us stay at the forefront of innovation and continue to offer truly world-class learning solutions."
"We have built a great partnership with Kaplan UK, as our companies both strive for uncompromised excellence in learning ¾ and together we are doing great things," said Elliot Gowans, VP EMEA, D2L. "As a leader in its field, it was important for the company to continue offering the most comprehensive and sophisticated online learning experience to its students. By configuring the platform to Kaplan's specific needs, Brightspace ticked all the boxes."
Additional Information:
See how Kaplan University, one of the largest online educators in the United States, is also using D2L to transform the learning experience for its students: https://www.d2l.com/newsroom/releases/kaplan-university-transform-student-learning-experience-d2ls-brightspace-lms/.
To learn more about the D2L learning platform, visit https://www.d2l.com/en-eu/enterprise/.
ABOUT KAPLAN
Kaplan is a leading international provider of training and education services, operating in more than 30 countries and working with over 2,600 corporations and businesses. For 80 years, Kaplan has been recognised for expanding educational access and using technology and learning science innovations to continually improve outcomes for its students and partners.
In the UK, Kaplan provides training for professional qualifications and business programmes. Kaplan trains more than 45,000 business and government professionals and international students annually for investment qualifications (including CFA®), professional accountancy and tax exams, and develops bespoke programmes for corporate and government offices.
ABOUT BRIGHTSPACE
D2L's Brightspace is a cloud-based learning platform that makes learning easy, flexible and smart. Brightspace is not like a traditional Learning Management System (LMS) ¾it is easy create engaging courses and content, integrate video, personalize learning, teams can capture and share expertise across the organization, and supports all mobile devices. Plus, Brightspace enables the future of learning with adaptive learning, intelligent agents, course interactives, full support for competency-based learning, and world-leading learning analytics. Our clients report improved productivity, performance growth, lower turnover of employees, greater engagement, and ultimately better business outcomes.
ABOUT D2L
D2L believes learning is the foundation upon which all progress and achievement rests. Working closely with organizations globally, D2L has transformed the way millions of people learn online and in the classroom. Learn more about D2L for schools, higher education and businesses at www.D2L.com.
Twitter: @D2L_EMEA
© 2018 D2L Corporation.
The D2L family of companies includes D2L Corporation, D2L Ltd, D2L Australia Pty Ltd, D2L Europe Ltd, D2L Asia Pte Ltd, and D2L Brasil Soluções de Tecnologia para Educação Ltda. All D2L marks are trademarks of D2L Corporation. Please visit D2L.com/trademarks for a list of D2L marks.

EIN Presswire does not exercise editorial control over third-party content provided, uploaded, published, or distributed by users of EIN Presswire. We are a distributor, not a publisher, of 3rd party content. Such content may contain the views, opinions, statements, offers, and other material of the respective users, suppliers, participants, or authors.