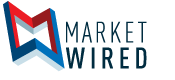 Seattle Scanning Company Announces Upcoming Move
Seattle scanning company lays the groundwork for upcoming move
/EINPresswire.com/ -- SEATTLE, WA--(Marketwired - January 25, 2018) - Seattle scanning company Micro Com Systems was incorporated in 2000 to assist companies and government agencies digitally capture and store office records. Now, chief operator Joe Bryant has announced an exciting development-their office will be relocating in the near future. For more, go to: http://www.microcomseattle.com/contact/
To kick off the process, Joe recently visited Micro Com's Canadian-based office. Their Canadian counterparts recently completed their own move in 2017. Part of the reason for this was to provide patrons and employees with better amenities and parking. It also allowed them to consolidate a three-floor operation into a single floor, a move which dramatically improved tracking and efficiency.
Like the Seattle office, the Vancouver office specializes in producing 16mm microfilm from digital images for archival scanning. They can also digitize newspapers and books, using the sleek Atiz Bookdrive Pro, which features a special cradle that prevents the spines of delicate books from deteriorating. After learning more about the process and challenges of relocating delicate, yet heavy, equipment, Joe returned to Seattle ready to embrace a new challenge.
More details about the forthcoming move will be announced shortly, so be sure to check the blog for updates and news. Like their Canadian cousins, the team at Micro Com Systems Seattle anticipates the move will improve operations and efficiency. Prepare to be wowed.
About the Company
Since 1975, Micro Com Systems has been providing local businesses with Document Management Solutions. Their list of products and services includes: Document Imaging & Management, Archival & Book Scanning, Medical Imaging, OCR, Large Format Scanning, Microfilm Scanning, Aperture Card Scanning, Enterprise Report Management (ERM), High Speed Printing, Capture Software, and Capture Equipment.
For more information, please visit http://www.microcomseattle.com/ or call (206) 248-3191.

EIN Presswire does not exercise editorial control over third-party content provided, uploaded, published, or distributed by users of EIN Presswire. We are a distributor, not a publisher, of 3rd party content. Such content may contain the views, opinions, statements, offers, and other material of the respective users, suppliers, participants, or authors.