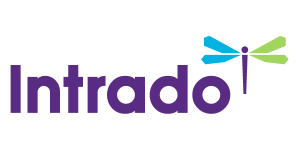 American Health Council Names Sonja Wynn, BSN, RN to Nursing Board
/EIN News/ -- NEW YORK, Jan. 12, 2018 (GLOBE NEWSWIRE) -- Sonja Wynn, BSN, RN of UF Health Jacksonville has been selected to join the Nursing Board at the American Health Council. She will be sharing her knowledge and expertise in Nursing, Hemodialysis, and Healthcare Management.

With over forty years in the healthcare industry, Mrs. Wynn serves as a crucial asset at University of Florida Health Jacksonville. UF Health is a not-for-profit hospital affiliated with the University of Florida Health Science Center. UF Health has campuses in Jacksonville and Gainesville Florida and includes nine institutes for research, six health colleges, two specialty hospitals, two teaching hospitals as well as offering comfort, healing, and educating the community using the latest treatments and technologies. Since joining the staff in 1996, Mrs. Wynn's day-to-day responsibilities include: new nurse preceptor, imitating and maintaining professional standards, and high-quality patient-centered care in the treatment of acute and chronic hemodialysis patients.
In 1979, Mrs. Wynn earned her Bachelor of Science in Nursing from Hampton University and actively provides education to the Jacksonville community about risk factors of uncontrolled hypertension and diabetes which leads to kidney disease.
As a child, Mrs. Wynn knew the field of nursing was her calling as she has always desired to be a caregiver since taking care of her 'baby dolls' when they were sick. Her level of success can be attributed to her dedication to hard work and her commitment to compassionate care.
Looking towards the future, Mrs. Wynn hopes to grow both in her professional and personal life. She is currently teaching new nurses on the importance of community outreach so she can pass on the 'torch' of kidney disease education.
When she has free time she enjoys practicing yoga, riding her bike, traveling, and exploring exotic places and learning about new cultures and their food.
About the American Health Council:
The American Health Council is the nation's only organization with a constituency representative of all sectors of the healthcare industry. From the coasts to the heartland, the American Health Council has drawn Affiliates from major metropolitan hubs and small communities. These Affiliates span generations and have reached different stages of their careers — from recent graduates to retirees. More information about the American Health Council and its mission can be found at: http://americanhealthcouncil.org
Additionally, the American Health Council strives to provide recognition and support for those individuals and institutions making the difference in patients' lives day in and day out. Throughout 2017, the AHC is honoring "America's Best Doctors and Nurses," as well as the nation's best medical universities and hospitals. The American Health Council's "Best in Medicine" and "Best in Nursing" awards programs honor the individuals and institutions that have contributed significantly to medicine and nursing, as well as the training and education of physicians and nurses. The most current selections for these honors may be viewed here: http://bestinmedicine.org and http://bestinnursing.org.
For more information, please contact:
Elizabeth Moore
American Health Council
Hauppauge, NY United States
Phone: 1-631-617-6590
Email: media@americanhealthcouncil.org