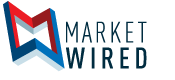 Labour Action at Quebrada Blanca Operations; No Impact on Production
/EINPresswire.com/ -- VANCOUVER, BRITISH COLUMBIA--(Marketwired - Dec 12, 2017) - Teck Resources Limited (TSX: TECK.A and TECK.B, NYSE: TECK) ("Teck") announced today that the Union of Workers of Quebrada Blanca (Union No. 1), which represents 105 workers at Teck Quebrada Blanca Operations, has indicated that it may proceed with strike action as early as Wednesday, December 13. Operations will continue during a strike and we do not anticipate an impact on overall production. Two other unions representing the majority (76%) of employees at the operation reached agreements in early 2017.
The previous collective bargaining agreement with the union expired on November 30, 2017. Teck and the union subsequently began a five day mediation process, which concluded on December 12.
About Teck
Teck is a diversified resource company committed to responsible mining and mineral development with major business units focused on copper, steelmaking coal, zinc and energy. Headquartered in Vancouver, Canada, its shares are listed on the Toronto Stock Exchange under the symbols TECK.A and TECK.B and the New York Stock Exchange under the symbol TECK. Learn more about Teck at www.teck.com or follow @TeckResources.

EIN Presswire does not exercise editorial control over third-party content provided, uploaded, published, or distributed by users of EIN Presswire. We are a distributor, not a publisher, of 3rd party content. Such content may contain the views, opinions, statements, offers, and other material of the respective users, suppliers, participants, or authors.