99MerchantAccount.com Wins Retail CIO Outlook Magazine's Top POS Provider 2017
Retail Point of Sale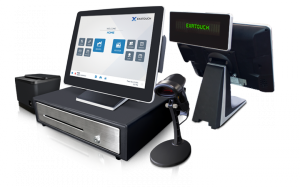 Touchscreen Point of Sale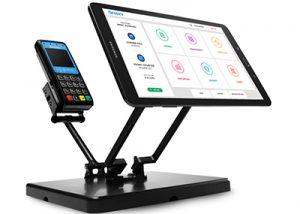 Portable Point of Sale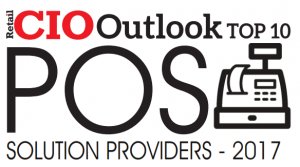 Winner Top POS Provider 2017 - CIO Outlook Magazine
99MerchantAccount.com stands out over its competition, stepping up to win Retail CIO Outlook Magazine's prestigious Top Point of Sale Provider for 2017
We are truly honored to be recognized as the TOP POS Provider 2017 by Retail CIO Outlook Magazine. Our primary goal is helping our merchants utilize the technology to help their business succeed."
— Valerie Whitt
TAMPA, FLORIDA, USA, December 22, 2017 /EINPresswire.com/ -- November 30, 2017 -- Adapting to the changing landscape of retail and beyond is necessary for success. And, with the help of 99MerchantAccount.com, winner of this year's Retail CIO Outlook Magazine's Top POS Provider, there's no better enterprise solution for accepting and processing payments.
99MerchantAccount.com provides top notch wholesale merchant services, created with the millennial generation in mind. These individuals are set to become the largest consumer group by the next decade. And, will infuse $1.4 trillion into the economy by the year 2020. This very fact is why it's so important for businesses to select the right type of pass-through processing. With 99MerchantAccount.com, this includes flat fee credit card processing, as well as cash discount pricing.
99MerchantAccount.com features state of the art terminals and Point of Sale solutions like Clover, Exatouch, DejaVoo, Pax, Verifone, and Ingenico.
The world of retail is rapidly changing. And, businesses need to prepare, equipping their organizations with the right tools. With the award winning products and services provided by 99MerchantAccount.com, it's clear businesses can easily make a savvy and money-saving transition.
CIO Outlook Magazine recognizes the best of the best in the field of payment processing and like services. 99MerchantAccount.com is proud to obtain such respect and recognition from such a trusted name.
Small business owners have many choices and this is taken into consideration. What's more the award selection process involves reader input, a select expert panel, comprised of CEOs, CIOs, VCs, analysts, and more. Therefore, this award truly identifies which company provides the best products and services, along with top quality customer care. Additionally, innovative strides also fact into the award recipient choice.
With such credentials and many positive customer reviews, 99MerchantAccount.com is the point of sale provide and payment processor that does deliver on a number of levels. It's affordable, secure, and utilizes the best in technology.
Merchant services provider 99MerchantAccount.com processes credit card transactions throughout the United States, as well as Canada. 99MerchantAccount.com provides retailers with EMV terminals, point of sale terminals, mobile payment solutions, along with eCommerce gateway technology.
More information about obtaining this superior and advanced POS systems is available by phoning 800.209.2199 toll free or via email at info@99merchantaccount.com. Additional information is also available by visiting www.99MerchantAccount.com.
99merchantaccount.com provides nationwide services are now available in the following
geographical areas:
Alabama, Alaska, Arizona, Arkansas, California, Colorado, Connecticut, Delaware, District of
Columbia, Florida, Georgia, Idaho, Illinois, Indiana, Iowa, Kansas, Kentucky, Louisiana, Maine,
Maryland, Massachusetts, Michigan, Minnesota, Mississippi, Missouri, Montana, Nebraska,
Nevada, New Hampshire, New Jersey, New Mexico, New York, North Carolina, North Dakota,
Ohio, Okahoma, Oregon, Pennsylvania, Rhode Island, South Carolina, South Dakota,
Tennessee, Texas, Utah, Vermont, Virgina, Washington, West Virginia, Wisconsin, Wyoming
Credit Card Processing for Small Businesses in Canada
Ontario, British Columbia, Quebec, Alberta, Nova Scotia, Manitoba, Prince Edward Island,
Saskatchewan, New Brunswick
With current business service expansions in the following southern cities and states:
Florida;
Tampa, Florida
Pensacola, Florida
Orlando, Florida
Fort Lauderdale, Florida
Georgia;
Atlanta, Georgia
Macon, Georgia
Gainesville, Georgia
Savannah, Georgia
Texas;
Dallas, Texas
Houston, Texas
Austin, Texas
Amarillo, Texas
Louisiana;
Baton Rouge, Louisiana
Lafayette, Louisiana
New Orleans, Louisiana
Shreveport-Bossier City, Louisiana
About 99merchantaccount.com
99MerchantAccount.com offers Wholesale Credit Card Processing and Cash Discount Pricing in every state. We have also expanded in Canada.
Business Services provided by Wholesale Merchant Services LLC
http://99merchantaccount.com also offers wholesale merchant services and cash discount pricing giving merchants the best solutions on the market.
Further information about 99MerchantAccount.com
processor is available by phoning 800-209-2199 toll free or via email at
info@wholesale-merchant-services.com
Additional information is also available at http://99merchantaccount.com
Valerie Whitt
99MerchantAccount.com
800-209-2199
email us here