Coulson Ice Blast's IceStorm90 —2017 R&D 100 Award Winner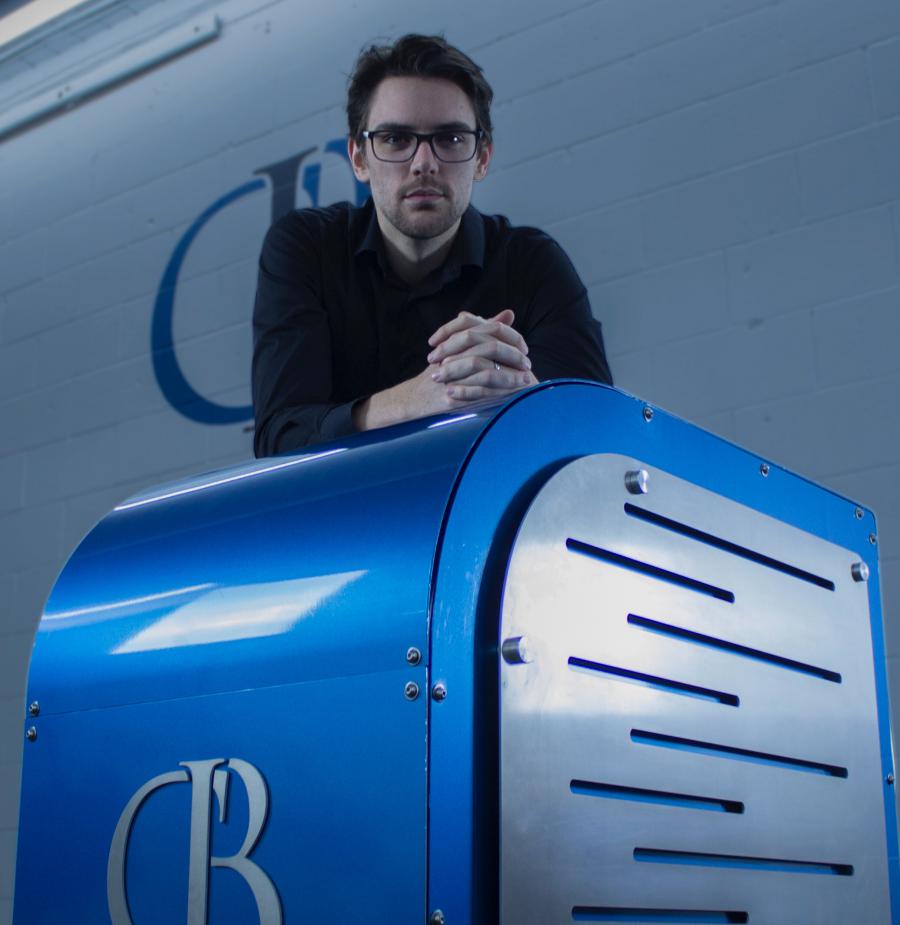 Foster Coulson with the IceStorm90
The IceStorm90 is a revolutionary cleaning system that uses ice made from water as the cleaning medium.
ORLANDO , FLORIDA , UNITED STATES, November 20, 2017 /EINPresswire.com/ -- Coulson Ice Blast's IceStorm90 has been recognized as "One of the 100 most technologically significant new products of the year" by R&D Magazines 55th annual R&D 100 Awards.
The R&D 100 Award winning IceStorm90 is a non-abrasive blasting machine which uses ice as the blasting media. The result is a cleaning machine that uses significantly less water than a pressure washer and can also replace other commonly used cleaning methods and machines including: dry ice blasting, abrasive media (sand) blasting, and chemical cleaning.
"To see the IceStorm90 get recognized as one of the top 100 most technologically significant products of 2017, and be surrounded by so many other innovative companies and organizations, is a real triumph and something we are extremely proud of." says Foster Coulson, Vice President of Coulson Ice Blast.
Coulson Ice Blast is a technology company based in Port Alberni, BC whose goal is to effect positive change in the industrial and precision cleaning sectors by providing tailored products that are an environmentally-friendly and effective cleaning solution.
The R&D 100 Awards have served as the most prestigious innovation awards program for the past 55 years, honoring great R&D pioneers and their revolutionary ideas in Science and Technology. The R&D100 awards recognize the most promising new products, processes, materials, or software developed throughout the world and introduced to the market the previous year.
Foster Coulson
Coulson Ice Blast
250-724-7600
email us here
IceStorm90 Overview. - Industrial Cleaning Technology using H2O Ice
Distribution channels:
Automotive Industry
,
Aviation & Aerospace Industry
,
Banking, Finance & Investment Industry
,
Building & Construction Industry
,
Business & Economy
,
Chemical Industry
,
Energy Industry
,
Environment
,
Food & Beverage Industry
,
Healthcare & Pharmaceuticals Industry
...

EIN Presswire does not exercise editorial control over third-party content provided, uploaded, published, or distributed by users of EIN Presswire. We are a distributor, not a publisher, of 3rd party content. Such content may contain the views, opinions, statements, offers, and other material of the respective users, suppliers, participants, or authors.