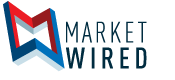 Glucose Health Sold Out 10 Days After Amazon Launch
/EINPresswire.com/ -- BENTONVILLE, AR--(Marketwired - Oct 31, 2017) - Glucose Health® (OTC PINK: GLUC) -- the delicious iced tea mix that is also a potent nutritional supplement for persons managing diabetes -- is now sold out on Amazon, 10 days after launch-day on October 19. New inventory is shipping today from the Glucose Health, Inc. logistics warehouse in Rogers, AR to Amazon's Dallas distribution center. In the interim, some Glucose Health® Amazon orders remain partially filled, pending the new inventory shipment, which is expected to be scanned into the Amazon system by November 7.
Last week, the digital phase of a national multimedia advertising campaign to drive Glucose Health® sales at Amazon began. Online shoppers clicking Glucose Health® display and retargeting ads were directed to Amazon, where they discovered the first & only sugar-free iced tea mix in America enriched with key vitamins, minerals, trace elements, soluble fiber and other ingredients tailored to the unique nutritional requirements of persons managing diabetes.
Additionally, last week customers previously registered for Glucose Health® special offers were notified of the first-ever Glucose Health® "Amazon Giveaway" contest. Of the initial Glucose Health® inventory shipped to Amazon for launch, 25% was allocated for promotional purposes including this first Amazon Giveaway. As a reminder, to receive Glucose Health® special offers via email, click this link www.glucosehealth.com/special-offers (only first name and email address required).
Last week's Amazon Giveaway offered customers a chance to win containers of Glucose Health® including free shipping. A single notification email was sent out to registered Glucose Health® customers at 3:30PM central time. Customers were asked to rank their favorite flavors of iced tea and then given a chance to open the "Amazon box" to see if they were a winner. By 10pm central time less than 7 hours after the contest began, all free Glucose Health containers were given away and the contest closed.
The Amazon Giveaway survey results provided valuable feedback. As a direct consequence of the survey, Sweet Tea (sweetened iced tea with no additional flavoring) will be added to the Glucose Health product line-up in 2018, following release of the new flavored iced teas.
Peach 35%
Raspberry 26%
Lemon 17%
Sweet Tea 22%
The new Glucose Health iced tea mixes in Lemon, Peach, Raspberry and more flavors can be previewed at www.tryglucosehealth.com.
About Glucose Health, Inc. (OTC: GLUC)
Glucose Health iced tea mix is a unique and compelling functional beverage which serves the fast-growing diabetic nutrition category. Today, original Glucose Health Blueberry Tea Mix is available for purchase nationwide at Walmart in the pharmacy "Diabetic Supplies" aisle and now at Amazon. Glucose Health products are made in the USA and our Company is publicly-traded with ticker symbol (OTC PINK: GLUC).
Contact:

Glucose Health, Inc.
Murray Fleming
(888) 987-6315

EIN Presswire does not exercise editorial control over third-party content provided, uploaded, published, or distributed by users of EIN Presswire. We are a distributor, not a publisher, of 3rd party content. Such content may contain the views, opinions, statements, offers, and other material of the respective users, suppliers, participants, or authors.