Much Awaited Bahrain Entrepreneurship Exhibition 2017 to start in Manama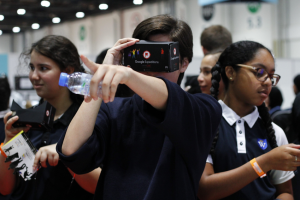 MANAMA, BAHRAIN, October 31, 2017 /
EINPresswire.com
/ -- Bahrain International Exhibition & Convention Centre, Kingdom of Bahrain, is all set to host the third edition of the
World Entrepreneurs Investment Forum
(WEIF 2017) under the patronage of His Royal Highness Prince Khalifa Bin Salman Al Khalifa, starting October 31 till November 2, 2017. Bahrain Entrepreneurship Exhibition will also be a major part of the forum spanning over first two days of the event.
An estimated 1000 entrepreneurs, representatives of international investment and development organizations, industry leaders, local investment and financial institutions along with Small Medium Enterprises (MSME) and academicians, are expected to attend the forum.
The theme of the Entrepreneurs Investment Forum is "To Achieve Sustainable Development Goals (SDGs)", in line with Bahrain Economic Vision 2030 to help boost the country's economic development and diversification.
The forum aims at:
a) Providing a platform for entrepreneurs in order to attract international and local joint investments, collaboration and trade facilitation
b) Introducing globally recognized practices for innovation in local businesses.
c) Supporting and enhancing the role of women entrepreneurs in industry.
This forum is expected to take the vision of His Excellency Sheikh Hisham Bin Abdulrahman Al Khalifa much further as his office has been investing their efforts in organizing several events and initiatives in order to elevate local employment level as well as to help the younger generation gain from the valuable exchange of knowledge, ideas and networking, and bring out their potential for creativity in their chosen fields.
The previous editions of the forum had been very popular with the young Bahraini youth and they learnt a great deal from the prominent lecturers and industry insiders who shared their insight at numerous workshops and seminars. The third edition is also expected to receive great following by the youth and help equip them with necessary skills and tools required to succeed in the business world and contribute to the kingdom's well-being in return.
Hajra Khan
Munfarid Consulting Co. SPC.
66656613
email us here