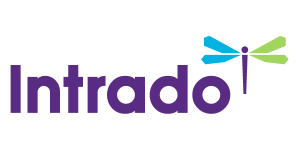 Vectren Schedules 2017 Third Quarter Earnings Release and Conference Call
/EIN News/ -- EVANSVILLE, Ind., Oct. 17, 2017 (GLOBE NEWSWIRE) -- Vectren Corporation (NYSE:VVC) will announce its 2017 third quarter results after the market closes on Thursday, November 2, 2017. Vectren management plans to discuss those results during a conference call at 2:00 p.m. ET on Friday, November 3, 2017. To participate in the call, analysts should dial 1-844-825-9787 ten minutes prior to the start time and refer to the Vectren Corporation 2017 Third Quarter Earnings Call.

All interested investors may listen to a live audio-only webcast accompanied by a slide presentation, which will be available on Vectren's Investor Relations homepage, investors.vectren.com, by clicking on the "Q3 2017 Earnings Webcast" link near the top of the page. A replay of the webcast will be made available at the same location approximately two hours following the conclusion of the call. 
About Vectren
Vectren Corporation (NYSE:VVC) is an energy holding company headquartered in Evansville, Ind. Vectren's energy delivery subsidiaries provide gas and/or electricity to more than 1 million customers in adjoining service territories that cover nearly two-thirds of Indiana and west central Ohio. Vectren's nonutility subsidiaries and affiliates currently offer energy-related products and services to customers throughout the U.S. These include infrastructure services and energy services. To learn more about Vectren, visit www.vectren.com.
Investor Contact: Dave Parker, (812) 491-4135, d.parker@vectren.com
Media Contact: Chase Kelley, (812) 491-4128, kckelley@vectren.com