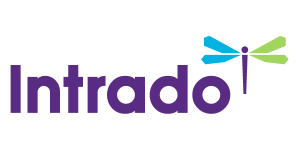 SECU Offers College-Bound Students FAFSA Help Throughout November
/EIN News/ -- RALEIGH, N.C., Oct. 16, 2017 (GLOBE NEWSWIRE) -- Planning to attend college in the 2018-2019 academic year and need assistance completing the Free Application for Federal Student Aid (FAFSA)?  State Employees' Credit Union (SECU) will be offering FAFSA assistance to members during normal business hours throughout the month of November.  Credit Union staff at all branches statewide will be available to answer questions and help students and their parents complete and electronically file the FAFSA, a required document to be considered for all federal and most state financial aid for college, career school or graduate school.

SECU has been partnering with the College Foundation of North Carolina (CFNC) and the North Carolina Association of Student Financial Aid Administrators (NCASFAA) to offer FAFSA support since 2009.  The FAFSA provides a snapshot of the student's and parents' financial situation and must be completed each school year that the student wishes to apply for college financial aid, including scholarships, grants, work-study and loans.  Information about the FAFSA and what documents are needed to complete the form can be found on CFNC's website.
"SECU's commitment to education and helping North Carolina students pursue their educational goals has always been a top priority," says Krista Loew, SECU Vice President of IRA Services.  "With the submission window open as of October 1st this year, completing the FAFSA early will help students take advantage of all the financial aid opportunities available.  Our assistance in November will offer North Carolinians greater access to educational resources, and will also help CFNC and NCASFAA achieve their goal of helping as many North Carolina students and their families as possible complete and submit their FAFSA applications."
About SECU
A not-for-profit financial cooperative owned by its members, SECU has been providing employees of the State of North Carolina and their families with consumer financial services for 80 years.  The Credit Union also offers a diversified line of financial advisory services including retirement and education planning, tax preparation, insurance, trust and estate planning services, and investments through its partners and affiliated entities.  SECU serves 2.2 million members through 261 branch offices, nearly 1,100 ATMs, 24/7 Member Services via phone and a website, www.ncsecu.org.
Contact:  Leigh Brady, EVP – Organizational Development
Office:  919-807-8347 | leigh.brady@ncsecu.org