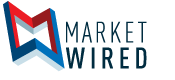 Fortis Inc. Receives CCGG Award for Good Governance Practices
/EINPresswire.com/ -- ST. JOHN'S, NEWFOUNDLAND AND LABRADOR--(Marketwired - Oct 16, 2017) -
Editors Note: There is a photo associated with this press release.
Fortis Inc. ("Fortis" or the "Corporation") (TSX:FTS)(NYSE:FTS) today received the 2017 Governance Gavel award from the Canadian Coalition for Good Governance ("CCGG") at a ceremony in Toronto. The award was presented for "Best Disclosure of Corporate Governance and Executive Compensation Practices" in 2017.
On hand for the ceremony were Stephen Erlichman, Executive Director, CCGG; Ron Munkley, Chair of the Governance and Nominations Committee, Fortis Board of Directors; and, Barry Perry, President and Chief Executive Officer; Nora Duke, Executive Vice President, Corporate Services and Chief Human Resource Officer; and David Bennett, Executive Vice President, Chief Legal Officer and Corporate Secretary, all of Fortis.
"Fortis is a strong advocate for good governance," said Board Chair, Doug Haughey. "We are mindful of the expectations of our shareholders, and continue to advance our communication accordingly." Mr. Haughey thanked CCGG for considering Fortis a leader in this field.
In identifying nominees for a Governance Gavel award, CCGG considers those issuers with whom a board engagement was conducted during CCGG's recently concluded engagement season. CCGG members also may nominate an issuer for an award.
"CCGG congratulates Fortis on being one of the two winners of our 2017 Governance Gavel Awards. The award recognizes Fortis for its leadership in disclosure practices relating to corporate governance and executive compensation," said CCGG Executive Director Stephen Erlichman.
The Governance Gavel Awards were introduced by CCGG in 2005 to recognize excellence in shareholder communications by issuers through their annual proxy circulars.
About Fortis
Fortis is a leader in the North American regulated electric and gas utility industry with total assets of approximately C$48 billion as of June 30, 2017. The Corporation's 8,000 employees serve utility customers in five Canadian provinces, nine U.S. states and three Caribbean countries.
Fortis shares are listed on the TSX and NYSE and trade under the symbol FTS. Additional information can be accessed at www.fortisinc.com, www.sedar.com, or www.sec.gov.
To view the photo associated with this press release, please visit the following link: http://www.marketwire.com/library/20171016-FTS-CCGG-Award-800.jpg