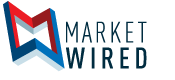 Mobify Connects to SAP Hybris Commerce to Deliver Shopper-Optimized Mobile Web Experiences
Retailers can create high-converting mobile shopping experiences that are instantly connected to the globally-renowned enterprise B2C & B2B ecommerce platform
/EINPresswire.com/ -- VANCOUVER, BC--(Marketwired - Oct 4, 2017) - Mobify has launched an integration solution for the globally-renowned SAP Hybris Commerce ecommerce platform that works out-of-the box with Mobify's market-leading platform for mobile commerce and engagement. The new connector speeds access for retailers looking to achieve best-in-class mobile shopper experiences with leading technology like Accelerated Mobile Pages (AMP) and Progressive Web Apps (PWA). The Mobify Connector for SAP Hybris Commerce is available immediately.
With up to 4x faster speeds, 50% more conversions, and revenue increases exceeding 23%, Mobify's retail customers are delivering shopping experiences recognized as the best in the world.
Core to the Mobify Platform, PWAs combine the high-converting features of an app with the wide reach of the web, levering shopper traffic from mobile to drive engagement and revenue. According to the report, The State of Retailing Online 2017: Key Metrics, Business Objectives and Mobile by the National Retail Federation's Shop.org division and Forrester, retailers in today's evolving retailing landscape are increasingly finding that mobile investments payoff, with most foregoing flashy emerging technology and investing in customer experience instead.
"The Mobify Platform engages shoppers and drives conversions in ways ecommerce platforms alone cannot, with features like web push notifications, best practices for browsing and checkout, one-touch payments and more," said Mobify CEO Igor Faletski. "With the new Mobify Connector, SAP Hybris Commerce customers can quickly deploy mobile performance and engagement for competitive advantage."
With the Mobify Platform and the SAP Hybris Commerce ecommerce platform, retailers can:
Quickly increase traffic, conversions and revenues by getting started with a Progressive Web App based on Mobify's proven approach
Easily integrate with the Mobify platform using SAP Hybris Commerce API cartridge, which is included in the Mobify Platform and can be initiated with a few simple steps
Ensure mobile and desktop experiences can be improved independently, without the need for custom code, even during an ecommerce platform upgrade. 
For more on the Mobify Platform visit: https://www.mobify.com/platform/overview/.
About Mobify 
Mobify is a leading provider of Progressive Web Apps for eCommerce, for retailers and brands that want to close the gap between desktop and mobile conversion rates, keep up with customer expectations and win loyal customer relationships. The Mobify platform delivers a unified customer experience across mobile web and apps, while building customer relationships through push notifications and store drivers. Leading global brands including Lancôme, Crabtree & Evelyn, Paula's Choice, Carnival Cruise Line, London Drugs, Burlington, PureFormulas, Superdry, Columbia, eXtra Electronics, and ThinkGeek generate extensive revenue through the Mobify Platform and rely on Mobify to grow their customer lifetime value. www.mobify.com

EIN Presswire does not exercise editorial control over third-party content provided, uploaded, published, or distributed by users of EIN Presswire. We are a distributor, not a publisher, of 3rd party content. Such content may contain the views, opinions, statements, offers, and other material of the respective users, suppliers, participants, or authors.