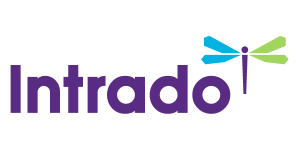 Servus Credit Union Q3 earnings meet expectations
/EIN News/ -- EDMONTON, Alberta, Oct. 02, 2017 (GLOBE NEWSWIRE) -- Servus Credit Union reported sound third quarter operating income of $28.0 million (before patronage allocation and income taxes), boosting operating income for the nine months ending July 31, 2017 to $107 million, an increase of 14.8% over the same period last year.

"Our third quarter earnings met our expectations, given that Alberta is just starting to emerge from the downturn," stated Servus Credit Union President and Chief Executive Officer Garth Warner. "Unlike the banks which are driven by ever increasing profit expectations, we are achieving our purpose by earning enough to invest in new services like digital banking, ensure our long term capital needs and set funds aside to return to members as Profit Share cash and dividends. Last year Servus paid $48.1 million to Albertans who do business with us and almost $150 million since this recession started, rewarding them directly for their business, a benefit none of our competition offers."
Loan loss provisions fell by 67.1% during the quarter from the same time last year, a sign of a solid loan book and prudent lending standards. The reduction in loan loss provisions and an increase in other income, up 3.1%, helped offset a 6.5% increase in operating expenses and 3.5% reduction in interest income for the quarter compared to the same period last year.
Key figures for the quarter compared to the same period last year included:
Assets – up $386.1 million, or 2.6% to $15.1 billion
Loans – up $385.0 million or 2.9% to $13.5 billion
Deposits – up $81.0 million, or 0.7% to $12.4 billion
Member equity – up $87.5 million, or 6.7% to $1.4 billion
"We were very happy to see loan loss provisions fall so significantly as this is a positive sign that the economy is turning the corner," said Mr. Warner. "Borrowing rates remain historically low, and with the recent rate hikes now giving savers higher returns, we see the basis for better financial prospects for more Albertans. With our focus on expert advice and solutions, Servus can help people achieve the financial fitness they deserve."
View detailed Q3 results on www.servus.ca.
About Servus Credit Union Ltd.
Servus Credit Union is a member-owned financial institution serving members from more than 100 locations in 59 communities. Servus aspires to build a better world - one member at a time – by shaping member financial fitness to help Albertans feel in control, financially resilient and able to pursue opportunities. For more information, call toll-free 187SERVUSCU / 1.877.378.8728 or visit servus.ca.
For more information contact:
Michael Dickinson
Servus Credit Union
T: 780.638.8012
C: 780.910.8712
Email: michael.dickinson@servus.ca
www.facebook.com/servuscu
www.twitter.com/servuscu