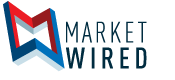 FourKites' Real-time Visibility Platform Now Fully Integrated with Manhattan Associates' TMS 2017
/EINPresswire.com/ -- CHICAGO, IL--(Marketwired - Sep 21, 2017) - FourKites, the leading supply chain visibility platform, announced today that its real-time visibility solution is now available for the 2017 release of Manhattan Associates' Transportation Management System (TMS). The robust two-way integration is available for both cloud-based and on-premise versions of Manhattan's Transportation Planning and Execution solution, allowing Manhattan customers to access FourKites' complete real-time shipment tracking capabilities directly through the Manhattan interface. By allowing information to be passed back and forth between Manhattan's TMS 2017 and FourKites, users will have access to accurate real-time ETAs based on 15-minute GPS-ELD location updates for tractors, trailers, and containers.
"We're excited to offer a fully-integrated solution with Manhattan Associates' TMS 2017," said Peter Yost, Senior Director of Strategic Alliances at FourKites. "The FourKites real-time tracking platform is built for enterprise customers just like those who rely on the Manhattan TMS, making it a perfect fit for global, omni-channel corporations."
"Visibility is a critical component of successful transportation operations. Manhattan's partnership with FourKites gives our customers effortless and inexpensive access to the critical, real-time shipment status information that improves customer service levels," said Gregg Lanyard, Director of Product Management, Manhattan Associates.
FourKites is a Gold member of the Manhattan Value Partner (MVP) program, a group of software and hardware providers, technology innovators, trusted third-party integrators and strategic consultants that add value to customer engagements through vertical industry knowledge and technical specialization.
Manhattan customers interested in accessing FourKites visibility through their TMS 2017 solution should contact their Manhattan or FourKites representative for more information.
About FourKites
FourKites is the real-time supply chain visibility platform that Fortune 500 companies and 3PLs trust to track shipment location, monitor temperature, and proactively manage exceptions. Using a proprietary predictive algorithm to calculate shipment arrival times, FourKites enables customers to lower their operating costs, improve on-time performance, and strengthen their end-customer relationships.
Using FourKites, blue-chip shippers and 3PLs share the same, real-time shipping location and status information from more than four million GPS/ELD devices, across all modes, including ocean, rail, parcel, and over-the-road. The platform is optimized for mobile and equipped with market-leading end-to-end security. To learn more, visit www.fourkites.com.
About Manhattan Associates
Manhattan Associates is a technology leader in supply chain and omni-channel commerce. We unite information across the enterprise, converging front-end sales with back-end supply chain execution. Our software, platform technology and unmatched experience help drive both top-line growth and bottom-line profitability for our customers. 
Manhattan Associates designs, builds and delivers leading edge cloud and on-premises solutions so that across the store, through your network or from your fulfillment center, you are ready to reap the rewards of the omni-channel marketplace. For more information, please visit www.manh.com.
Media Contact
Paige Thornton
Uproar PR for FourKites
Email Contact
312-878-4575 x 240