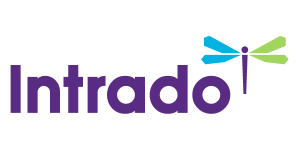 The International Association for the Study of Lung Cancer Announces Abstract Selections for the 18th World Conference on Lung Cancer
Groundbreaking research will shed light on the newest advances in the study of lung cancer
/EIN News/ -- DENVER, Sept. 07, 2017 (GLOBE NEWSWIRE) -- The International Association for the Study of Lung Cancer (IASLC) announced today the abstract selections for the 18th World Conference on Lung Cancer (WCLC), which will be held in Yokohama, Japan, on October 15-18, 2017. The research will be presented during the conference by world-class researchers, physicians, nurses and advocates from around the globe, and will highlight the latest advancements in lung cancer prevention and treatment and science across a number of different categories, including surgery, radiotherapy, targeted therapies, immunotherapy, patient advocacy and more.
"The groundbreaking research slated to be presented at this year's world conference further strengthens our efforts to expand global education and research on lung cancer," said Fred R. Hirsch, MD, PhD, Professor of Medicine and Pathology at the University of Colorado Cancer Center and School of Medicine, and CEO of the IASLC. "Our conference is unique because we are solely dedicated to lung cancer and other thoracic malignancies, featuring research from the best and brightest minds in the field from across all disciplines. This collaborative spirit is critical to conquering lung cancer around the world."
A sampling of the abstracts for the 2017 WCLC include:
Socioeconomic Factors Affecting Outcomes in Non-Small Cell Lung Cancer (NSCLC): A Large Population-Based Analysis – Yanyan Lou, USA
RESPECT-MESO: An International Randomised Controlled Trial to Assess Early Specialist Palliative Care in Malignant Pleural Mesothelioma – Fraser Brims, Australia
Costs and Cost-Effectiveness of Smoking Cessation Within an Organized CT Lung Cancer (LC) Screening – William Evans, Canada
SCAT Ph III Trial: Adjuvant CT Based on BRCA1 Levels in NSCLC N+ Resected Patients. Final Survival Results a Spanish Lung Cancer Group Trial – Bartomeu Massuti, Spain
The IASLC Lung Cancer Staging Project: Analysis of Resection Margin Status and Proposals for R Status Descriptors for Non-Small Cell Lung Cancer – John Edwards, UK
The Correlation of DLL3 Expression with High-Grade Pulmonary Neuroendocrine Carcinoma Clinicopathologic Features and Prognoses – Li-Xu Yan, China
Patient-Reported Outcomes with Durvalumab after Chemoradiation in Locally Advanced, Unresectable NSCLC: Data from PACIFIC; Quality of life data on radiation treatment with or without immunotherapy – Rina Hui, Australia
Exercise Improves Functional Capacity in Patients with Advance Stage Lung Cancer – Morten Quist, Denmark
Reducing Lung Cancer Mortality in Disparate Populations through Cancer-Community Awareness Access Research and Education (C-CARE) – Lovoria Williams, USA
The abstracts listed above will be featured in the press program. For the full list of abstracts, visit the 2017 WCLC website here.
About the WCLC:
The World Conference on Lung Cancer (WCLC) is the world's largest meeting dedicated to lung cancer and other thoracic malignancies, attracting over 6,000 researchers, physicians and specialists from more than 100 countries. The goal is to disseminate the latest scientific achievements; increase awareness, collaboration and understanding of lung cancer; and to help participants implement the latest developments across the globe. Organized under the theme of "Synergy to Conquer Lung Cancer," the conference will cover a wide range of disciplines and unveil several research studies and clinical trial results. For more information, visit http://wclc2017.iaslc.org/.
About the IASLC:
The International Association for the Study of Lung Cancer (IASLC) is the only global organization dedicated to the study of lung cancer and other thoracic malignancies. Founded in 1974, the association's membership includes more than 6,500 lung cancer specialists across all disciplines in over 100 countries, forming a global network working together to conquer lung and thoracic cancers worldwide. The association also publishes the Journal of Thoracic Oncology, the primary educational and informational publication for topics relevant to the prevention, detection, diagnosis and treatment of all thoracic malignancies. Visit www.iaslc.org for more information.
Contact:
Hillary Wasserman
+1 212-784-5726
hwasserman@groupgordon.com