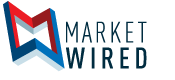 WebPT reaches 10,000 clinics, continues record growth
/EINPresswire.com/ -- PHOENIX, AZ--(Marketwired - Sep 5, 2017) -  WebPT, the leading rehab therapy software platform, today announced a new milestone: having 10,000 active clinics as clients, thereby securing 30% of the outpatient rehab market.
"Back in 2008, when we launched WebPT out of the back room of a coffee shop, we never imagined 10,000 clinics across the US and Canada using our software," said Dr. Heidi Jannenga, PT, DPT, ATC/L, president and co-founder of WebPT. "This incredible milestone is a testament to our team, our innovative line of products and our steadfast dedication to helping the rehab therapy industry achieve greatness in practice."
This milestone comes on the heels of several other key achievements that have contributed to the most significant momentum in the company's nine-year history. WebPT concluded 2016 with a record-breaking sales performance, capping off a seven-year compound annual growth rate (CAGR) of 57%. The company also inked significant deals with nationally recognized clients and partners, including Agnesian HealthCare and ETC Physical Therapy.
Continuing its track record of innovation, WebPT enhanced the integration capabilities of its billing software and its industry-leading patient outcomes tracking tool -- which has been used to complete 4.2 million outcomes tests for almost 600,000 patients. The company also introduced a new analytics product that enables rehab therapy providers to better manage the business side of their practices. Additionally, the company completed software integrations with several key hospital-based electronic health record systems, including Cerner, MEDITECH, MEDHOST and athenahealth. WebPT will continue to partner with other healthcare software systems throughout 2017 as part of its ongoing commitment to interoperability.
Over the past year, the company has also bolstered its executive team, hiring veteran healthcare tech executive Nancy Ham as CEO and appointing Rick Pharr to VP of operations, Shawn McKee to VP of marketing, Russell Olsen to VP of product, Brian Allery to VP of employee success and administration, and Adam Ross to VP of sales.
"The caliber of talent we've attracted to WebPT from throughout the country has been quite impressive," said Ham. "I joined WebPT to work with an outstanding team that is building incredible products, within a renowned culture, and it's been a very rewarding experience. With these stellar additions to our leadership, I know we're destined for even greater success."
Furthermore, the company and its leadership have been recognized with 16 awards and accolades so far this year, including Deloitte Technology's Fast 500, the Better Business Bureau's Torch Award for Ethics, two Stevie Awards in the American Business Awards (one for customer service and one for content marketing) and a customer service award from the National Customer Service Association. WebPT also ranked for the fifth consecutive year on the prestigious Inc. 5000 earning them a spot on the honor roll, which only 7 percent of companies make. Additionally, the company recently became a finalist for the Red Herring Top 100, a list that recognizes the most exciting startups in Asia, Europe and the Americas. On the leadership side, Dr. Jannenga was named one of the Most Powerful Women in Healthcare IT by Health Data Management, an Outstanding Woman in Business, Tech Titan and an Entrepreneur of the Year Desert Mountain Region finalist by Ernst & Young. Ham was also recognized as one of the most Influential Women in Arizona Business by Arizona Business Magazine.
"It's amazing to think how far we've come in just nine years: from a three-person operation to one of Arizona's fastest growing companies, backed by Battery Ventures and staffed by 300 passionate individuals who are dedicated to WebPT's growth, culture and people-first mission," said Jannenga. "The milestones we've hit are a testament to our incredible drive and our commitment to the rehab therapy market."
About WebPT, Inc.
With a 30-percent market share, WebPT is the leading rehab therapy platform for enhancing patient care and fueling business growth. From scheduling, documentation and billing to outcomes tracking, business reporting and software integration, WebPT is the ideal solution for outpatient therapy organizations of all sizes. With a 99-percent retention rate and a 99.99-percent uptime rate, WebPT is the most-trusted and most-reliable solution in the industry. Launched in 2008, the company is based in downtown Phoenix's historic Warehouse District. Learn more at webpt.com.