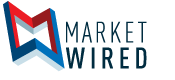 ZYTO to Host 9 Free Educational Events Worldwide
ZYTO to host 9 more events in 2017
Click here for high-resolution version
LINDON, UT--(Marketwired - August 21, 2017) - ZYTO (OTC PINK: ZYTO) recently announced that they will be hosting 9 free educational events in the United States and Europe beginning on August 29th and ending on October 14th.
/EINPresswire.com/ -- At these one-day events, energetic health pioneer and ZYTO Founder & CEO Dr. Vaughn R Cook will share how ZYTO biocommunication technology can open possibilities for wellness businesses and practices, as well as explain the dramatic impact emotions have on an individual's wellness.
"I'm looking forward to spending time with the global ZYTO family," said Dr. Cook, "These events are a great opportunity for wellness professionals to learn how our technology can help them and the people they serve, and to network with like-minded individuals."
The events, which are titled "ZYTO Technology: Theory & Practice," kick off in Amsterdam and London on August 29th and 31st, and the tour continues in Frankfurt and Vienna on September 2nd and 6th. To accommodate local attendees, these two events in Germany and Austria will be translated into German. The European tour concludes in Stockholm on September 9th.
ZYTO Technology: Theory & Practice events continue in the United States on September 14th in Chicago and September 16th in Philadelphia. The final two events will be held on October 12th in Atlanta and October 14th in Orlando.
Full event details including location, agenda, and session information can be found at zyto.com/events/workshops.
About ZYTO
ZYTO is a technology company founded in 2004 by Dr. Vaughn R Cook. The company provides biocommunication hardware and software with wellness and lifestyle applications that include obtaining and analyzing galvanic skin response data from the human body to assist in making better decisions.
Forward-looking statements in this release are made pursuant to the "safe harbor" provisions of the Private Securities Litigation Reform Act of 1995. Statements relating to marketing and sales activities by ZYTO's marketing partners, ZYTO product development launches, future growth and research, and enhanced value for ZYTO's stockholders are forward-looking statements. Such forward-looking statements involve risks and uncertainties, including, without limitation, continued acceptance of the Company's products, increased levels of competition, new products and technological changes, dependence upon third-party suppliers, intellectual property rights, and other risks detailed from time to time. ZYTO disclaims any obligation or intention to update any forward-looking statement contained in this release.
Image Available: http://www.marketwire.com/library/MwGo/2017/8/21/11G144408/Images/2017-world-tour-400px_(002)-b2db597dad01aa26b1b086df30972b48.jpg

Any questions regarding this release are welcome to contact:
Adam Ford
ZYTO Corporation General Counsel
aford@ZYTO.com
www.ZYTO.com