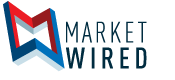 Creative Waste Management acquires prime 122 acre EPA approved Site
/EINPresswire.com/ -- NEW YORK, NY--(Marketwired - August 10, 2017) - Creative Waste Solutions (OTC PINK: CWSS), a diversified resource and recycle management company, is proud to announce that they have entered into an agreement to acquire Creative Land Management LLC, a 122 Acre Property Site adjacent to heavily trafficked exit 10 of I-95 in Florida.
The Company believes that the acquisition will be accretive to earnings for the following:
Currently zoned for the disposal of clean waste constituting of concrete, porcelain and ceramic tiles-expansion due to capacity constraints at other sites. Revenues estimated at $17,000-$20,000 per month with 20% escalation from increased demand.
Space to dispose of green waste allowing the company to defray the current costs of disposal estimated at $10,000 per month.
Revenues generated through outdoor advertising estimated at $10,000 per month.
Rental income on Property estimated at $7,000/month.
Jared Robinson, CEO, stated, "The Creative Land Management acquisition is the next logical step in our rollup strategy to be a significant player in the Waste management business. We're fortunate with this site, as it's the only site in the geographical area that has the capacity for clean waste as the county's other facilities are now full. The enhanced capacity will complement our transfer station and brokerage business by not only adding Revenues but enable us to manage our expenses more efficiently."
About Creative Waste Solutions, Inc.
Founded in 2012, Creative Waste Solutions, Inc. (www.usacws.com) currently functions as a Waste Brokerage Company that facilitates the Hauling/Collection and Post Collection needs of existing Commercial, Industrial and Retail Businesses as well as temporary roll off for Construction sites. The Company owns and operates a Transfer Station in Hollywood Florida.
Legal Disclaimer
This news release contains "forward-looking statements" as that term is defined in Section 27(a) of the United States Securities Act of 1933, as amended and Section 21(e) of the Securities Exchange Act of 1934, as amended. Statements in this press release which are not purely historical are forward-looking statements and include any statements regarding beliefs, plans, expectations or intentions regarding the future. Such forward-looking statements include, among other things, estimates of services and equipment markets, release of corporate apps, growth of platform, target markets, product releases, product demand and, business strategy. Actual results could differ from those projected in any forward-looking statements due to numerous factors. Such factors include, among others, the inherent uncertainties associated with new projects and development stage companies. These forward-looking statements are made as of the date of this news release, and we assume no obligation to update the forward-looking statements, or to update the reasons why actual results could differ from those projected in the forward-looking statements. Although we believe that any beliefs, plans, expectations and intentions contained in this press release are reasonable, there can be no assurance that any such beliefs, plans, expectations or intentions will prove to be accurate. Investors should consult all of the information set forth herein and should also consider that any investment in securities is at risk.
Source: Creative Waste Solutions, Inc.
Creative Waste Solutions, Inc
Investor Relations
561-757-3585
info@usacws.com