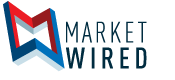 Southern Charm Drives Home Price Appreciation
Three Out Of Four Metros In South Among Fastest Growing
Data through July 2017. Source: Clear Capital(R)
Click here for high-resolution version
/EINPresswire.com/ -- RENO, NV--(Marketwired - August 02, 2017) - Today, Clear Capital released its monthly Home Data Index™ (HDI™) report, which revealed quarter-over-quarter and year-over-year accelerated home price appreciation growth in the southern region of the United States. According to the report, three out of four southern major metropolitan statistical areas (MSAs), Dallas, Texas; Memphis, Tennessee and Tampa, Florida are among the fastest growing.
Quarter-Over-Quarter
Current HDI aggregated data through July identified an upward trajectory in home price trends across the three metro areas with Dallas doubling quarter-over-quarter from 0.9% to 1.8%. In the Sunshine State, Tampa home prices grew 1.9%, up from 1% the previous month, and Memphis grew from 1.5% to 1.9% quarter-over-quarter.
Clear Capital's HDI platform runs on patent-pending indexing technology and provides housing market data and analysis that assist mortgage lenders and financial organizations with a holistic view of market performance, trends and forecasting.
"With demand rising and inventory remaining tight, home prices will continue on an upward trajectory for the southern region," shared Clear Capital CEO and Co-Founder Duane Andrews. "Nationally, home price growth quarter-over-quarter has held steady at 0.8% with the southern states as a whole keeping pace, but that doesn't necessarily mean that prices are rising too quickly. In Clear Capital's June HDI report we shared that Florida's metros were experiencing a boost in domestic migration, which has contributed to double-digit year-over-year home price growth, as well as a decline in distressed saturation rates."
The Clear Capital July HDI report features the top 15 appreciating and depreciating MSAs based on quarter-over-quarter and year-over-year data. In addition, price performance of each MSA is balanced against percent of distressed saturation properties, which serve as a health barometer and baseline for the respective metro areas.
To learn more, please download a copy of the Clear Capital July HDI report or visit www.clearcapital.com. To schedule an interview, please contact Director of Marketing Sarah Hartshorn at (775) 470-5656.
About Clear Capital
Clear Capital (www.clearcapital.com) is the premium provider of data and solutions for residential and commercial real estate asset valuation and collateral risk assessment for large financial services companies. Their products include appraisals, broker price opinions, property condition inspections, value reconciliations, quality assurance services, home data indices and platform solutions. Clear Capital's combination of progressive technology, high caliber in-house staff and a well-trained network of more than 40,000 field experts sets a new standard for accurate, up-to-date and well documented valuation data and assessments. The company's customers include the largest U.S. banks, investment firms and other financial organizations.
Image Available: http://www.marketwire.com/library/MwGo/2017/8/2/11G143645/Images/market-report-c6b9db8a911b927ead58fceed47df84b.jpg