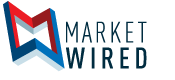 SkyFidelity Introduces 4G/LTE Ultimate Wireless Gateway Hub
/EINPresswire.com/ -- NEWPORT BEACH, CA--(Marketwired - Aug 2, 2017) - SkyFidelity, Inc.'s (OTC: SRMX) subsidiary Tri Cascade, Inc., an Internet of Things (IoT) technology company, has created a 4G/LTE Gateway Hub that provides consumers with the ability to access the internet directly from a SIM-based 4G/LTE Super Router called the SkiQ. The Company has designed this innovative communication device that will disrupt the traditional communications hardware industry, making routers, modems, satellite dishes, set-top boxes and media boxes obsolete. By taking advantage of the ability to connect simultaneously from both a fiber/cable internet connection as well as 4G/LTE, the Gateway Hub will replace the need for satellite internet (HughesNet), Cable Internet (COX, Time Warner, Comcast) and ADSL Internet at a fraction of the cost, while supporting future expansion of 5G networks.
IoT Ultimate Gateway Hub
Features & Benefits
All in One: 4G/LTE Modem/802.11ac Router
Capable of Supporting 175 MPS in 4G/LTE
Simplified Installation (No Additional Costs)
Establish a Wi-Fi Eco System Smart Home
Able to Extend to 5G
First Completely Portable Router
Provides Redundant Internet Connection with Fiber/Cable internet connection as well as 4G/5G
Market Opportunities
Tri Cascade intends to partner with major Telecom providers to offer a fixed broad band service using 4G/LTE network as a replacement for cable users. SKiQ's target audience includes over 147 million wireless customers and 15.6 million internet connections in service. Nearly 400 million people in U.S. and Mexico will be able to access the internet via SKiQ's 4G/LTE network.
Over 40 Million people in the U.S. lack access to the internet due to the absence of a cable or fiber service. SkiQ has the capability to be the sole non-satellite provider of internet using its proprietary 4G/LTE technology. 
Tri Cascade's proprietary SKiQ Networking capabilities will offer Satellite Television Providers with replacement delivery solutions to dish mounted satellite delivery of television content. No installation required and satellite service could be relocated at no additional costs. Lower customer acquisition costs (currently $3,500 per customer) would provide Satellite Television Providers with lower cost market penetration with better pricing. The US Market alone could provide over 46 million SkiQ customers.
SKiQ is the only portable router capable of providing high speed internet via 4G/LTE to Recreational Vehicle (RV) users, Campsites and Boat owners who lack access to terrestrial internet connections. With over 25 million people participating annually in RV, Camping and Boating activities in the U.S., SKiQ's dominant technology should deliver millions of customers from this sector alone.
About Tri Cascade, Inc.
Founded in May 2010, Tri Cascade, Inc. is committed to developing innovative Internet of Things convergent technologies and products to reduce energy costs and empower the end user for smarter and safer living. Leveraging its extensive experience in energy management, wireless networking, and home and B2B automation and device control systems, Tri Cascade focuses on bringing leading edge Wi-Fi and machine-to-machine wireless innovations for smart energy management to both residential and commercial markets. Tri Cascade aims to use the Internet of Things to make cities dynamic and responsive to energy demands and sudden energy spikes. Tri Cascade's first product release is the i-BRIGHT™7x Smart Surge Protector, a Wi-Fi-enabled home energy management tool embedded with online scheduling and power consumption metering on the Microsoft® Cloud. For more information, visit www.tricascade.com.
Safe Harbor: Except for historical information contained herein, the statements in this press release are forward-looking statements that are made pursuant to the safe harbor provisions of the Private Securities Reform Act of 1995. Forward-looking statements involve known and unknown risks and uncertainties, which may cause the company's actual results in future periods to differ materially from forecasted results. These risks and uncertainties include, among other things, product price volatility, product demand, market competition, risk inherent in the company's domestic and international operations, imprecision in estimating product reserves and the company's ability to replace and expand its holdings.
Image Available: http://www2.marketwire.com/mw/frame_mw?attachid=3159945