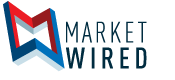 CanGift and Diabetes Canada announce 2017 official charitable partnership
Canadian Gift Association and Diabetes Canada work together to end diabetes
/EINPresswire.com/ -- TORONTO, ON--(Marketwired - August 02, 2017) - The Canadian Gift Association (CanGift) and Diabetes Canada are thrilled to announce their 2017 official charitable partnership.
Diabetes is an invisible epidemic. Every three minutes, another Canadian is diagnosed. Diabetes Canada supports the 11 million Canadians living with diabetes or prediabetes today. CanGift has partnered with Diabetes Canada to provide an extensive venue for its Product Donations Program that sees 100 per cent of net proceeds helping to fund diabetes education, world-leading Canadian research, and programs such as camps across Canada where kids meet and are inspired by each other to manage their diabetes well with the help of health-care personnel.
"We are proud to partner with Diabetes Canada in doing our part in the fight to end diabetes," says Anita Schachter, president and CEO, Canadian Gift Association. "Merchandise donated by our members raises funds to continue much-needed research and helps send kids with diabetes to camp."
Participants of CanGift Fairs are able to donate excess inventory and other merchandise to help end diabetes. Items are then diverted from landfills and free up valuable storage space.
"It is important to us that we not only raise funds for diabetes, but that we do so in a way that makes a positive difference to the environment by diverting items from our landfills," says Janelle Robertson, vice president and general manager, Diabetes Canada. "Diabetes Canada is excited to work with CanGift in this unique partnership."
About the Canadian Gift Association
CanGift is a national not-for-profit association dedicated to improving competitive capabilities and business effectiveness by giving suppliers and retailers opportunities to interact in Canada's $10 billion giftware industry. CanGift owns and operates the Toronto, Alberta and Quebec Gift Fairs. For more information or to preview new and innovative product, please visit cangift.org.
About Diabetes Canada
Diabetes Canada is the registered national charitable organization that is making the invisible epidemic of diabetes visible and urgent. Diabetes Canada partners with Canadians to End Diabetes through educational programs and support services; resources for health-care professionals on best practices to care for people with diabetes; advocacy to governments, schools and workplaces; and funding world-leading Canadian research to improve treatments and find a cure. For more information, visit diabetes.ca or call 1.800.BANTING (226.8464). To learn more about the Product Donations Program please contact: Kevin McGrath -- 416.458.2449 or kevin.mcgrath@diabetes.ca.

EIN Presswire does not exercise editorial control over third-party content provided, uploaded, published, or distributed by users of EIN Presswire. We are a distributor, not a publisher, of 3rd party content. Such content may contain the views, opinions, statements, offers, and other material of the respective users, suppliers, participants, or authors.