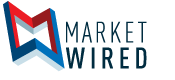 Dais Signs Multi-Year License and Supply Agreement
Dais and the Menred Group Agree to a License and Supply Agreement for Dais Aqualyte(TM) Nanomaterial to be Used in HVAC Market
/EINPresswire.com/ -- ODESSA, FL--(Marketwired - Jul 31, 2017) - Dais Analytic Corporation (OTCQB: DLYT), a commercial nanotechnology materials business selling its industry-changing nanomaterial technology into the worldwide water, air and energy markets, announced today the Company has signed a 7 year, non-exclusive agreement with the Menred Group, Zhejiang province, China, to provide its Aqualyte moisture transfer nanomaterial for use in a newer line of Menred energy recovery ventilators (ERV) to be sold into the growing Chinese heating, ventilation and air conditioning (HVAC) market.
Energy Recovery Ventilators are used in conjunction with HVAC equipment to save capital and operating costs while improving the quality of life for the building's occupants. 
The proper design of the Ventilation portion of an HVAC system has taken on a more important role as buildings are designed for maximum energy efficiency, and as a result are sealed to reduce air infiltration.
Research supported by the US National Institutes of Health (NIH) and US Environmental Protection Agency (EPA) shows the productivity and decision-making abilities of a building's occupants is influenced by proper ventilation practices.
High effectiveness ERVs, such as ConsERV™ or Menred's new line of ERVs to be built using Dais's Aqualyte nanomaterial, allow architects and engineers to design buildings with significant volumes of filtered, preconditioned supply air resulting in cost savings, lower operating and maintenance costs and key benefits to the building's occupants. 
"Dais' ConsERV™ has long been a leader in this field as established by our Air-Conditioning, Heating and Refrigeration Institute (AHRI) certified performance -- along with other similar ratings from 3rd party rating company's worldwide. Our Aqualyte™ nanomaterial, now in its 4th generation, drives this performance and we are excited about working with Menred to bring a new series of ERVs with Aqualyte to the growing Chinese ERV market," says Dais's Chief Technology Officer, Brian Johnson.
"Menred's brand awareness, technological expertise, manufacturing capabilities and established channels to market will find their innovative products penetrating a larger share of the China ERV market as Menred brings the benefits of Aqualyte driven ERVs to customers throughout China," added Dais's Chief Operating Officer, John Herrin.
Dais and Menred will be in a pre-commercial phase through the end of October as Menred builds up in-house ERV core manufacturing capacity with full commercialization scheduled to begin shortly thereafter.
NIH Study: https://ehp.niehs.nih.gov/15-10037/
EPA Study: https://nepis.epa.gov/Exe/ZyPURL.cgi?Dockey=100045VK.txt
About Menred Group Co. Ltd
MENRED Group Co. Ltd, with world headquarters located in Weisswasser, Germany, was founded in 1995. Their China headquarters is located in the city of Yueqing, which is famous for the production of "Low Voltage Applications" in Zhejiang Province, China. Menred is devoted to R&D, ISO certified production, sale and marketing of energy-saving products. The core business is radiant heating and cooling system, ventilation systems, central air-conditioning and similar products.
Product Sectors include;
Radiant Floor Heating Products
Central Air-Conditioning Products
Ventilation systems
Central vacuum cleaner system
About Dais Analytic Corporation
Dais Analytic Corporation (OTCQB: DLYT) is a nanotechnology business producing a versatile family of membrane materials -- called Aqualyte -- focusing on evolutionary or disruptive air, energy and water applications. The uses include:
NanoClear™, a commercial system treating contaminated water, especially contaminated industrial wastewater, to provide high-purity potable water;
ConsERV™, a commercially available energy recovery ventilator (ERV) that uses the stale air stream exiting a building to pre-condition the temperature and moisture content of the incoming fresh air to save energy, reduce CO2 emissions, and allow downsizing of the HVAC equipment; and
NanoAir™, a membrane-based air conditioning cycle in early beta-stage development that uses no fluorocarbon refrigerants and saves a projected 40% in energy and CO2 emissions across a wide range of air-conditioning and refrigeration applications.
These uses demonstrate the diversity of products Dais offers, all based on the Aqualyte™ family of nanostructured polymers and engineered to minimize consumption of irreplaceable natural resources and reduce the degradation of our environment. To find out more about Dais please visit www.daisanalytic.com
Safe Harbor Statement
This press release includes statements that may constitute forward-looking statements made pursuant to the safe harbor provision of the Private Securities Litigation Reform Act of 1995. These forward-looking statements can be identified by terminology such as "will," "expects," "anticipates," "future," "intends," "plans," "believes," "estimates," and similar statements. Statements that are not historical facts, including statements about the Company's beliefs and expectations, are forward-looking statements. Forward-looking statements involve inherent risks and uncertainties that could cause actual results to differ materially from the forward-looking statements. For example, statements about future revenues and the Company's ability to fund its operations and contractual obligations are forward looking and subject to risks. A number of important factors could cause actual results to differ materially from those contained in any forward-looking statement. Potential risks and uncertainties include, but are not limited to, risks outlined in the Company's filings with the U.S. Securities and Exchange Commission. The Company does not undertake any obligation to update any forward-looking statement, except as required under applicable law.
PR Contact:
Dais Analytic Corporation
Peter DiChiara
+1 (212).658.0458