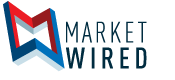 AgreeYa Solutions Expands With New U.S. Office in Georgia
Leading Software and Solutions Company Strategically Grows Domestic Footprint
/EINPresswire.com/ -- FOLSOM, CA--(Marketwired - Jul 27, 2017) - AgreeYa Solutions -- an industry innovator in developing and implementing world-class software, solutions and services -- is pleased to announce it has further expanded its corporate footprint by opening a new office in Atlanta, Ga., AgreeYa's newest location (6470 E Johns Crossing Suite 430 Duluth GA 30097) deepens the company's footprint in one of the country's most burgeoning marketplaces. With major customers nearby, including AT&T, Coca-Cola, CNN, Primerica, Hewlett-Packard, Macy's, GM and Verizon, this strategic move not only provides AgreeYa a robust capacity for team growth, but also expands its reach and services to its clients.
"We consider our new office in Georgia a major accomplishment and a huge benefit to the company," said Ajay Kaul, managing partner of AgreeYa. "It is not only a strategically placed location that will afford us more opportunities to serve clients, but Atlanta is also a beautiful city with a more favorable climate and cost of living than many other East Coast locations."
AgreeYa plans to grow the Atlanta office to more than 30 employees by the end of 2017. By offering both potential and existing employees an additional location option, the new workplace strengthens the company's network of integrated and globally connected delivery ecosystems.
"These days, the most competitive companies have effective and successful workspaces that foster collaboration and an integrated culture," said Kaul. "With this new office in Atlanta, AgreeYa continues to offer employees diverse work environments and is able to continue to position itself as one of the best places to work."
For more information about AgreeYa and the services and solutions it offers, please visit: www.agreeya.com.
About AgreeYa Solutions: AgreeYa is a global provider of software, solutions, and services focused on deploying business-driven, technology-enabled solutions that create next-generation competitive advantages for customers. Headquartered in Folsom, Calif., AgreeYa employs more than 1,500 professionals across its 20 offices in eight countries. Over the last 16 years, AgreeYa has worked with 200+ organizations ranging from public sector, Fortune 100 firms to small and large businesses across industries. AgreeYa's software portfolio includes QuickApps (award-winning suite of SharePoint/Office 365 apps to customize SharePoint without coding), BeatBlip (simplified test automation solution), SocialXtend (intranet and enterprise social collaboration), VDIXtend (desktop-on-cloud) and Cogent (comprehensive end-to-end case management solution for collections agencies and law firms). As part of its solutions and services offerings, AgreeYa provides portal, content management and collaboration on SharePoint/O365; cloud and infrastructure; enterprise mobility; business intelligence and big data analytics; product engineering; application development and management; independent software testing; Anti Money Laundering (AML)/Risk & Compliance and IT staffing. For more information, visit www.agreeya.com.