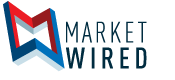 If Housing Is So Affordable, Why Doesn't It Feel That Way?
/EINPresswire.com/ -- MCLEAN, VA--(Marketwired - Jul 19, 2017) -   Freddie Mac (OTCQB: FMCC) released its Insight for July, which examines some of the factors and perceptions that can make purchasing a home seem out of reach that aren't always reflected in housing affordability indices. A video preview of the Insight is available here.
Why housing feels unaffordable:
House prices nationally now stand higher than their previous peak at the end of the housing boom and have risen an average of just over six percent per year since the house price trough in 2012. Whereas, per capita income increased only 2.4 percent on average per year.
The contrast between affordable and unaffordable areas is even more pronounced at the local level. For example, in Marin, San Francisco, and San Mateo counties, the median-income household cannot qualify for a mortgage to buy the median-priced home in any ZIP code in those three counties. On the other hand, the median-income family in Kansas City can afford the median-priced house in all but three ZIP codes.
The limited supply of available homes increases the perception that homes are unaffordable. This imbalance between the demand for and supply of homes boosts house prices further and can transform the perception of unaffordability into actual unaffordability.
Many first-time homebuyers are surprised by the ongoing costs of ownership. Property taxes and homeowner's insurance represent significant costs.
Quote: Attributed to Sean Becketti, Chief Economist, Freddie Mac.
"Thanks to very low mortgage rates, monthly mortgage payments are affordable for the average household despite currently-high house prices. Nevertheless, hurdles to homeownership arise from the difficulty of finding a house. The supply of homes for sale is very tight, especially starter homes. And underwriting requirements are more rigorous than they were in the past. Many potential first-time borrowers are stymied by variable employment and income histories and the challenge of accumulating a down payment while simultaneously paying down their student loans. In fact, a high level of household debt, particularly student debt, poses perhaps the largest obstacle to first-time homebuyers."
Freddie Mac makes home possible for millions of families and individuals by providing mortgage capital to lenders. Since our creation by Congress in 1970, we've made housing more accessible and affordable for homebuyers and renters in communities nationwide. We are building a better housing finance system for homebuyers, renters, lenders and taxpayers. Learn more at FreddieMac.com, Twitter @FreddieMac and Freddie Mac's blog FreddieMac.com/blog.