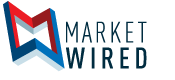 Consumer Safety Coalition Urges Caution for Consumers on Amazon Prime Day
/EINPresswire.com/ -- LOS ANGELES, CA--(Marketwired - Jul 11, 2017) -  Calling it one of the most powerful business enterprises on the planet, the Consumer Safety Coalition urged consumers to exercise caution when shopping online during Amazon's (AMZN) Prime Day today and to be mindful, when shopping, of unsafe counterfeit products and deceptive pricing tactics the online retailing giant has come under fire recently.
"Amazon touts its Prime Day as another 'Black Friday' shopping event and there is no doubt it has the market pull to manufacture that kind of event, but at what cost to consumers?" said James Lee, executive director of the Consumer Safety Coalition. "Consumer groups like ours have been suspicious of the claims Amazon makes, while at the same time engaging in allegedly deceptive pricing practices as well as providing a conduit for sales of counterfeit and knock off goods that threaten consumer safety."
Lee pointed out that fellow consumer group, Consumer Watchdog, released a new study in which it examined over 1,000 Amazon listings for common products and found 462 of them had a form of reference pricing label, such as "list" price or "before sale" price that was crossed off in order to create the perception of a steep discount for consumers where one may in fact not exist.
He added that the practice has undergone intense scrutiny from regulatory officials and indicated a disturbing trend in Amazon's use of its market leverage to manipulate pricing and products.
"With a market cap of over $480 billion and annual sales of over $100 billion, Amazon dwarfs other online retailers and is among the retail leaders globally which gives it the power to make or break brands, as well as dictate consumer buying choices," Lee added.
Lee added that the Consumer Safety Coalition, which has already begun a study in the market manipulation of opioids by drug manufacturers, was commissioning another study into Amazon's potential market manipulation of certain products.
The Consumer Safety Coalition
The Consumer Safety Coalition was founded to serve as a clearinghouse and source of information for consumers, regulatory officials and news media on the business practices of companies endangering consumers and the environment. The CSC works with other consumer groups and activists to identify, research and explain harmful business practices companies undertake. Those practices may include issues related to counterfeiting goods, intellectual property theft, environmental hazards, work place and product safety. For more information, please go to www.consumersafetycoalition.com.

EIN Presswire does not exercise editorial control over third-party content provided, uploaded, published, or distributed by users of EIN Presswire. We are a distributor, not a publisher, of 3rd party content. Such content may contain the views, opinions, statements, offers, and other material of the respective users, suppliers, participants, or authors.