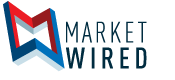 Southern Alberta Consumers Meet With DANNY HAO from Tile & Stone Source International
/EINPresswire.com/ -- CALGARY, AB--(Marketwired - July 11, 2017) - Tile & Stone Source International is a two-year Consumer Choice Award winner in the category of Porcelain and Ceramic Tiles, in the region of Southern Alberta. The company has been in business since 1997 and is Southern Alberta's leader in Tiles, Stones, and Mosaics.
QUESTIONS AND ANSWERS:
Q: WHAT DOES IT MEAN FOR YOUR COMPANY TO BE VOTED BY CONSUMERS AS YOUR CITY'S BEST?
A: It means so much to us that we were voted by our customers as the best tile company in Calgary! It shows that our dedication and hard work towards customer satisfaction is really paying off.
Q: WHAT IS IT ABOUT YOUR COMPANY YOU FEEL SETS YOU APART FROM YOUR COMPETITORS?
A: We have stock, we are competitively priced, but most importantly, we really try to work with our customers. Nothing in business is ever perfect, but we always try to improve on what we are currently doing, to give the most value to the customer regardless of if they are a builder, a contractor, store, or even a homeowner.
Q: HOW WILL WINNING THIS AWARD AFFECT THE WORK YOU DO MOVING FORWARD?
A: It gives us great confidence that we are doing the right thing.
Q: WHAT IS THE BIGGEST RISK YOU HAVE EVER TAKEN IN BUSINESS?
A: When I first took over the business, I bought A LOT of inventory because I didn't like the styles we had. Thank goodness my picks were good and they sold or else it would have hurt us.
Q: BUSINESSWISE, WHAT IS YOUR NEXT BIG STEP?
A: Our goal is to continue to grow our business through improving our processes and our product lines.
GETTING TO KNOW DANNY HAO
WHAT I LOVE IN MY JOB... Spending time with an amazing team.
RECENTLY I LEARNED... Always lots to learn, but being a new dad has been quite the experience.
ONE WORD I WANT TO OWN IN MY CUSTOMERS' MIND... Value.
DAILY I ALWAYS TRY TO... Learn as much as possible.
IN MY SPARE TIME I LIKE TO... Spend time with my family and play sports.
Attachment Available: http://www.marketwire.com/library/MwGo/2017/7/11/11G142498/TileStone_Exclusive_PressRelease-04a45dbc3884aaa183933eeb499298ab.pdf

CONTACT INFORMATION
DANNY HAO
President
(403) 252-8868
sales@tilestonesource.com
tilestonesource.com
#105, 6204 6A Street SE
Calgary, AB T2H 2B7