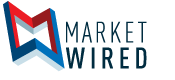 Marcel Vienneau Early Warning Press Release regarding Mobi724 Global Solutions Inc.
/EINPresswire.com/ -- MONTREAL, QUEBEC--(Marketwired - Jul 3, 2017) - Marcel Vienneau ("Vienneau") the CEO of Mobi724 Global Solutions Inc. (CSE:MOS)(CSE:MOS.CN)(CNSX:MOS)(OTCQB:MOBIF) ("Company" or "MOBI724") announces that on June 28, 2017, Vienneau acquired control over 4,272,025 common shares ("Common Shares") of the Company as the consideration received for the Company purchasing the remaining 49% in its subsidiary Mobi724 Solutions Inc. ("Solutions Inc.") Vienneau being part of the remaining 49% shareholders of Solutions Inc. which amending transaction occurred on October 28, 2015. The Company had initially acquired a 51% controlling interest in Solutions Inc. in July 2013. In the purchase of the remaining 49% in its subsidiary, the Company agreed to anti-dilution provisions with Solutions Inc. shareholders. Pursuant to the terms of the pre-defined anti-dilution provisions and agreements with those shareholders, the Common Shares acquired by Vienneau represents 2.9% of the issued and outstanding shares of the Issuer. Immediately after the acquisition, Vienneau currently holds 24,901,889 Common Shares representing 16.3% of the outstanding shares.
The Common Shares were acquired in the context of an acquisition by the Company of the remaining 49% shares of Solutions Inc. and not with a view of materially affecting control of the Company.
This press release is being issued pursuant to National Instrument 62-103 - The Early Warning System and Related Take-Over Bid and Insider Reporting Issuers which requires a report to be filed under the Company's profile on SEDAR (www.sedar.com) containing additional information respecting the foregoing matters. A copy of such report may be obtained by contacting Julie Deschêsne, at Mobi724 Global Solutions Inc, 257, Sherbrooke Street East, 4th Floor, Montreal, Quebec, H2X 1E3.
About Mobi724 Global Solutions
Mobi724, a leader in the fintech industry based in Montreal (Canada), offers a unique and fully integrated suite of payment & digital marketing solutions with a combined EMV Payment, Card Linked Offers, and Digital Marketing platform that works on any card and any mobile device. Mobi724's solutions add value to all types of transactions benefiting banks, retailers and cardholders by leveraging available user and purchasing data to increase transaction volumes and spend. Mobi724 provides a turnkey solution to its clients to capture card transactions on any mobile device, at any point of sale or from any payment card. Mobi724 provides its customers with full and comprehensive traceability and enriched consumer data through its offering. Its solutions enables card associations, retailers, manufacturers, offer providers, mobile operators and card issuers to create, manage, deliver and "track and measure" incentive campaigns worldwide to any mobile device and allow its redemption at any point of sales.
For more information on its products and on MOBI724, visit www.mobi724globalsolutions.com.
The Canadian Securities Exchange (CSE) has not reviewed this news release and does not accept responsibility for its adequacy or accuracy. This news release does not constitute a solicitation to buy or sell any securities in the United States.