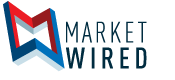 Tervita Corporation Appoints New Board Director
/EINPresswire.com/ -- CALGARY, ALBERTA--(Marketwired - Jun 23, 2017) - Tervita Corporation ("Tervita" or the "Company"), a leading environmental solutions provider, announced today the appointment of Kevin Walbridge to its Board of Directors.
"We are pleased to announce the appointment of Kevin Walbridge to Tervita's Board of Directors," said Grant Billing, Interim CEO and Chairman of the Board. "Kevin brings valuable experience in waste management businesses including former Executive Vice President and Chief Operating Officer for Progressive Waste Solutions. Kevin's extensive operational knowledge and experience overseeing multiple geographies and service lines will be a great complement to Tervita's Board."
Mr. Walbridge has over 20 years of experience in the waste services industry. He served as Executive Vice President, Operations for Republic Services - a multi-billion dollar Fortune 500 company - where he was responsible for all field operations as well as overseeing the corporate safety program, landfill operations and environmental management. In addition, Mr. Walbridge has held several board positions including his current position as Chairman of Wind River Environmental and past Chair of the Environmental Refuse and Education Foundation.
About Tervita
Tervita has close to 40 years of operational experience in Canada as a leading environmental solutions provider. Our integrated earth, water, waste and resource solutions deliver safe and efficient results through all phases of a project by minimizing impact, maximizing returns.™ Our dedicated employees are trusted sustainability partners to oil and gas, construction, mining, government and communities. Safety is our highest priority: it influences our actions and shapes our culture. For more information visit Tervita.com.
Kelly Sansom
Manager, Communications & Stakeholder Relations
ksansom@tervita.com
T: (587) 233-3639
M: (587) 585-6501