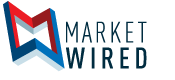 MyDream Launches Controller-Free Virtual Reality Game Candy Squad at E3 Expo
Candy Squad's Gaze-Controlled, Zero-Nausea Features Make VR Gaming Approachable and Accessible to All
/EINPresswire.com/ -- LOS ANGELES, CA--(Marketwired - Jun 13, 2017) - [E3Expo] -- Virtual Reality company and development studio MyDream Interactive, Inc. (www.mydreamvr.com), today launched a breakthrough title in the world of VR with the release of its gaze-controlled puzzle game Candy Squad at E3 booth #5400 K (West Exhibit Hall A&B). With 20+ hours of gameplay, Candy Squad is a fun and fantastic blend of candy munching monsters, lollipops and magic hammer-clobbering action in VR that virtually anyone can play. People with limited use of their arms or hands will appreciate the game's unique controllerless interface, expanding the market of gamers to millions who have never been catered to before.
The team at MyDream drew from years of experience and hours of testing with their family and friends to create a casual, controller-free VR game. The result is a complete departure from the hand-centric way that gaming has traditionally been approached. The result is relaxing and comfortable for extended periods of time, eliminating the fatigue of floating hands and the nausea often associated with VR experiences. Candy Squad will be showcased on Gear VR at E3, but is also available for Cardboard, Daydream, and Viveport.
"Candy Squad is completely hands-free. It's pleasant like nothing I've ever played," said Andrew Leker, the game's designer and COO of MyDream Interactive. "It is the perfect casual VR game for virtually everyone, catering to those who don't have use of their hands as well as families and parties with its hotseat mode. Candy Squad was built to bring people together of all ages and capabilities. We're thrilled to be launching with more than twenty hours of playtime right out of the gate, which will be greatly expanded with the upcoming additions."
Players join the Candy Squad, acting as heroic defenders of the Candy Realm where they catch candy and lollipops to clobber, smash, and explode the evil Chomps. It's an action packed puzzle experience with lots of ways to win. As players defeat the invasions, they unlock new puzzles, tools, and enemies.
Pricing and availability
Candy Squad is an early-access game, available on Oculus Store for Gear VR, Daydream Store, and Google App Store and Viveport for Cardboard for two weeks at the launch sale price of $3.99, and will be priced at $7.99 throughout the early access period. For more information, please go to: www.candy-squad.com. The full version is expected to hit market in Q3 of 2017.
Follow us on Twitter @mydream and Instagram @mydreamvr
About MyDream Interactive Inc.
Headquartered in Palo Alto, CA, MyDream Interactive is a pioneering development studio in virtual reality and virtual worlds. Designed by an eclectic team of game designers in collaboration with graphics experts, MyDream Interactive was founded by Allison Huynh with the mission of using virtual reality to promote social interaction and greater access to interactive entertainment.

EIN Presswire does not exercise editorial control over third-party content provided, uploaded, published, or distributed by users of EIN Presswire. We are a distributor, not a publisher, of 3rd party content. Such content may contain the views, opinions, statements, offers, and other material of the respective users, suppliers, participants, or authors.