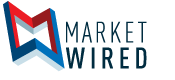 Vancouver Movers Share Six Useful Tips for Transporting Food
Vancouver movers publish hacks for transporting food in and out of Vancouver
/EINPresswire.com/ -- VANCOUVER, BC--(Marketwired - May 30, 2017) - For anyone facing a long distance move, food is probably one of the last things they're concerned with. Although it may seem there's little to say on the topic, it's surprising what the Internet will provide with a little digging. Call it a life hack if you want, but the team at Ferguson Moving & Storage have come up with six useful tips for transporting food. For more, go to: http://www.fergusonmoving.com/blog/pack-kitchen-food-moving-vancouver/
Moving food might not seem like a big deal, but the truth is food is heavy. People may need to consider whether getting rid of it is going to be cheaper than restocking their supplies at their new home. The blog is filled with tips and tricks to make moving food simpler and more effective.
For example, it may seem like a no-brainer, but if a move is scheduled -- stop shopping. Start going through those pantries and shelves and eat up what's there. It may even be possible to find a new favourite recipe using all those odds and ends. When it comes to dry goods and cans, they are simple enough to transport, but it can also mean additional weight, which could translate into fees, depending on which Vancouver moving company is hired.
Perishables, on the other hand, need special consideration. Don't dump food in a box in the hopes of dealing with it later. Rather, inform the moving company about how much food will be carried. Too much could potentially affect the quote. In addition, coolers will be required for perishables, since unpacking a box of spoiled food would be a wasted effort.
The blog goes on to address how to transport glassware, liquid flammables, and dried goods such as flour, teas, herbs, and coffee.
In a nutshell, the best approach is to reduce the amount of food that requires transport by using it up. Throw out anything that's about to expire, and categorize the rest for packing using the blog's handy tips!
For anyone looking for local movers, the team at Ferguson Moving & Storage are ready to lift your expectations with guaranteed moving quotes and an impeccably trained team that always arrives on time and leaves homes clutter-free. Call for a free estimate at 604-922-9391.
About the Company
Established in 1916, Ferguson Moving & Storage is one of the oldest and most reputable companies in Canada. Since its inception, the company has provided clients with the best in business moving and storage services. With no hidden charges and all-inclusive quotes, Ferguson Moving & Storage takes special pride in the integrity of their business. For additional information regarding the types of services offered, please visit http://www.fergusonmoving.com or call at 604-922-2212.