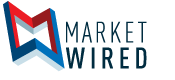 Headwater Companies Structures Denver Executive Team
/EINPresswire.com/ -- DENVER, CO--(Marketwired - May 23, 2017) - Headwater Companies LLC, a collective group of leading groundwater distributors, has lined up its leadership team for its Denver, Colorado headquarters.
DeLancey (Dee) Davis, a twenty-five year industry veteran, including the last eleven as an executive officer of Franklin Electric, has been appointed President of the new entity comprised of 2M Company Inc., Western Hydro Holding Corporation, and Drillers Service Inc. (DSI). Davis will have overall leadership responsibility of Headwater Companies, immediately integrating the three divisions -- with a national footprint of sixty locations and nearly 500 employees -- into a single operating unit.
"Our first goal at Headwater is to perfect our internal systems and controls so that we can partner with the best wholesale distributors while enabling them to maintain their branding, operations, customer base and service," said Davis. To achieve this, Davis has assembled a seasoned team of industry veterans who will be based at the Headwater corporate office in Denver.
Salvador Ramirez, previously Plant Manager for Franklin Electric facilities in Mexico, has been named Vice President of Operations.
Darren Mathis, former Divisional CFO & Global Finance Director of Delphi, joins the Headwater management team as Chief Financial Officer.
Marketing and advertising specialist Kristina Lee, most recently with the Gates Corporation, will oversee communications as Marketing Director.
Matt Hendrickson is moving from his post as GIS Infrastructure Manager at Franklin Electric to serve as IT Director for Headwater Companies.
With over 15 years of human resources experience in a variety of industries in the greater Denver area, Sarah Buck joins the team as Regional HR Manager.
"Headwater is focused on configuring our business into full operational mode," added Davis. "With key financial, operations, marketing, IT and HR personnel in place, we can collectively concentrate on creating a unified operational system, common support programs for employees, and excellent outreach support for all of our customers."
For more information, visit http://www.headwaterco.com
Headwater Companies, LLC is a collection of leading groundwater distributors. This collective and vested group ensures a focused groundwater distribution organization that delivers quality products and leading brands to the industry, providing contractors with the availability and service they demand to meet their application challenges.
Contact:
Kristina Lee
Headwater Companies LLC
Email Contact
303-868-4979

Media Contact:
Valerie Harding
Ripple Effect Communications
Email Contact
Tel: 617-536-8887