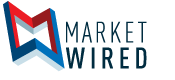 InEight Introduces Software Suite to Increase Certainty Throughout the Project Life Cycle
InEight Project Suite provides an integrated set of solutions to drive project confidence
SCOTTSDALE, AZ--(Marketwired - May 17, 2017) - InEight, the project technology expert, today announced the availability of InEight® Project Suite. Based on proven on-site construction industry expertise, InEight Project Suite provides expandable, integrated solutions that improve operational efficiency, increase project visibility and minimize risks from concept to construction to completion.
/EINPresswire.com/ -- InEight Project Suite is designed for project-driven companies in industries such as building, infrastructure, mining, oil and gas, and utilities. It provides these companies with applications that create the vital collaboration needed to deliver quality work on time and within budget, solving long-standing industry challenges in areas related to project cost management, project information modeling, field execution, project administration, and the need for actionable insights.
"InEight Project Suite is the culmination of our long-term strategy to create a new type of project management solution that gives companies the tools they need to consistently execute projects successfully," said Jake Macholtz, chief executive officer at InEight. "Our customers now have everything they need to achieve project certainty within a flexible set of solutions that have been project-tested and backed by the deepest construction expertise."
InEight Project Suite includes configurable modules that instill a disciplined and effective approach to winning work, building work and protecting project resources. The technology offerings allow project-driven companies to better identify issues early, take meaningful and corrective action quickly, more accurately forecast costs, adjust and manage change, and oversee every aspect of project plans and progress. InEight Project Suite integrates with existing software and flexibly expands where and when applications are needed.
InEight Project Suite includes:
InEight Estimate: Sets the standard for accuracy, performance and multiuser collaboration throughout the estimating process


InEight Control: Empowers users to control and forecast costs while simplifying the tasks of managing budget versions by line item, tracking work progress and budget changes, and calculating earned values


InEight Plan: Enables a disciplined and effective approach to work packaging, instilling clear communication of the work to be performed, daily crew planning, and quantity tracking and claiming


InEight Progress: Provides a mobile planning solution that can be used to create and share daily work plans, communicate plans to the crew on the job site and capture information at the end of shifts


InEight Inspect: Drives repeatable and consistent processes for the completion of forms and field inspections related to safety, quality, environment and more


InEight Report: Provides KPI-driven analytics across the project portfolio, allowing users to generate reports and dashboards that give them the near real-time visibility and actionable insights needed to identify issues and make more informed decisions
Additionally, customers can use InEight Model Manager, which links operational business data into a model that combines every object that needs to be manufactured, installed or constructed, enabling new levels of project and process intelligence.
"In construction, there is always the opportunity to make each new job better than the last," said Brad Barth, chief product officer at InEight. "Technology plays a central role in helping companies to continually improve by collecting, connecting and standardizing information across teams and throughout the project. And now, InEight offers a solution -- InEight Project Suite -- that can empower companies with actionable insights where they need it most."
To learn more about InEight Project Suite and schedule a demo, visit ineight.com/proveit.
About InEight
InEight combines proven technology with a unified vision, delivering actionable insights and project certainty to more than 20,000 active users in more than 500 companies. Built on a history of construction and engineering excellence, InEight solutions help companies visualize, estimate, manage, control and connect all aspects of capital and maintenance projects. With configurable, integrated and field-tested solutions, InEight customers have the visibility and control required for on-budget and on-time project completion. Based in Scottsdale, Arizona, U.S., InEight, an ISO 9001:2015-registered company, is a subsidiary of Kiewit Corporation (Kiewit). Kiewit, through its subsidiaries, is one of North America's largest and most respected construction and engineering organizations. For more information, please visit ineight.com.