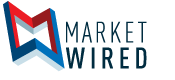 WeedMD Gains Traction After Going Public -- CFN Media
/EINPresswire.com/ -- SEATTLE, WA--(Marketwired - May 17, 2017) -  CFN Media Group ("CFN Media"), the leading agency and digital media network dedicated to legal cannabis, today announced publication of an article covering WeedMD Inc. (TSX VENTURE: WMD) following its going-public transaction.
WeedMD Inc. (TSX VENTURE: WMD) soared from less than C$0.30 to more than C$1.00 after going public through a reverse merger transaction (raised capital last at C$0.60). After securing a sales license from Health Canada, the company is well-positioned to capitalize on Canada's burgeoning cannabis industry as recreational legalization is poised to go into effect early next year. Still, the stock has a market capitalization of just C$60 million, which makes it inexpensive compared to many other LPs.
Unique Approach
WeedMD aims to capitalize on the senior care segment of the cannabis industry through its outreach into long-term care and assisted living facilities. There are more than 460,000 Canadian residents living in these facilities, while that figure is expected to double by 2031 as the population ages. In fact, the senior population grew by 3.5% last year, which is four times faster than the general population, which makes for a compelling end market.
About 60% of seniors in long-term care facilities take more than ten medications per day, with 16% of them taking pain medications known as opioids. Opioids are closely associated with addiction and other adverse health effects, while medical cannabis has been shown to treat many of these conditions and dramatically improve quality of life. Cannabis is also much more cost-effective than prescription pharmaceuticals like opioids.
WeedMD's management team has over 100 years of combined experience in public, senior management, and ownership roles within the senior care industry. With a deep understanding of the industry's challenges, the company aims to position itself as a key strategic partner and help improve the quality of life of these patients. The patient population is also very 'sticky' with regular consumption, which offers cost and operational efficiencies.
Growing Cultivation Footprint
WeedMD has a license to cultivate within its 26,000 square foot former Imperial Tobacco facility and already has 14,000 square feet under lights. In the future, the company plans to expand to over 220,000 square feet that will include grow rooms and an extraction lab. The existing facility also sits on over four acres of land in Ontario with an option to acquire another four, and further potential for expansion on a nearby 100-acre parcel.
On April 28, the company secured a sales license from Health Canada for dried cannabis products from its Ontario facility. In addition, the company was licensed to start selling materials to patients that wish to grow their own medicine under the ACMPR, a practice that the company strongly supports. These products will appear on the company's website as soon as they are available, which means revenue generation in the near-term.
Please follow the link to read the full article: http://www.cannabisfn.com/weedmd-gains-traction-going-public/
Learn how to become a CFN Media featured company, brand or entrepreneur: http://www.cannabisfn.com/become-featured-company/
Download the CFN Media iOS mobile app to access the world of cannabis from your smart phone: https://itunes.apple.com/us/app/cannabisfn/id988009247?ls=1&mt=8
Or visit our homepage and enter your mobile number under the Apple App Store logo to receive a download link text on your iPhone: http://www.cannabisfn.com
About CFN Media
CFN Media (CannabisFN) is the leading creative agency and media network dedicated to legal cannabis. We help marijuana businesses attract investors, customers (B2B, B2C), capital, and media visibility. Private and public marijuana companies and brands in the US and Canada rely on CFN Media to grow and succeed.
Disclaimer:
Except for the historical information presented herein, matters discussed in this release contain forward-looking statements that are subject to certain risks and uncertainties that could cause actual results to differ materially from any future results, performance or achievements expressed or implied by such statements. Emerging Growth LLC, which owns CFN Media and CannabisFN.com, is not registered with any financial or securities regulatory authority, and does not provide nor claims to provide investment advice or recommendations to readers of this release. Emerging Growth LLC may from time to time have a position in the securities mentioned herein and may increase or decrease such positions without notice. For making specific investment decisions, readers should seek their own advice. Emerging Growth LLC may be compensated for its services in the form of cash-based compensation or equity securities in the companies it writes about, or a combination of the two. For full disclosure please visit: http://www.cannabisfn.com/legal-disclaimer/.