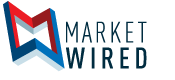 Glamour Says Calexotics is the Cutest
/EINPresswire.com/ -- LOS ANGELES, CA--(Marketwired - May 05, 2017) - Glamour, the popular sex and relationship magazine, put together a list of 15 extremely cute sex toys that are a must-see. The article features the Mini Marvels Silicone Marvelous Massager from Calexotics, which will make you say "Aww!" and then "Ohhhhh," according to the magazine. The sex toys are "so cute you won't even know they're vibrators."
Susan Colvin, Founder, and CEO of Calexotics says, "Calexotics believes in enhancing the pleasure in our daily lives, and we make it our mission to bring fun, and innovative products to our customers. Mini Marvels is a great example of a toy that is not only adorable but also very enjoyable."
The Mini Marvels Silicone Marvelous Massager is an easy-to-operate, rechargeable silicone massager that fits perfectly in the palm of your hand. The fun design allows the user to place the vibrator in between their fingers and play anywhere they wish. It's also designed for solo or couples play, so the possibilities are endless. This adult toy boasts a powerful USB rechargeable motor that offers ten functions of vibration, pulsation, and escalation. The excitement doesn't stop there; this beauty is also waterproof for play in the shower, bath or pool.
If you think the Marvelous Massager is cute, you have to see the rest of the collection. The Marvelous Eggciter is bright blue, and egg shaped. Some YouTube stars even think it looks like a beauty blender. The Marvelous Bunny is a sweet little rabbit with a wild side, and the Marvelous Flicker is a fun, tongue-shaped toy that will drive you crazy. The collection is a great buy; available for less than $65. Plus, every piece is backed by a one-year warranty.
Get your own Mini Marvels at retailers worldwide, or on Amazon.com.
For more cute sex toys, stay connected with Calexotics on Facebook, Twitter, Instagram, and YouTube.
About Calexotics
Calexotics, formerly known as California Exotic Novelties, is the world's leading manufacturer of pleasure products. Since 1994, the company has been at the forefront of research and development of products to enhance the intimate experiences of women, men, and couples. With an extensive array of pleasure products in every category, Calexotics services the needs of intimate products retailers worldwide through its network of manufacturing and distribution facilities. Its products are available online and from retailers throughout the world.

EIN Presswire does not exercise editorial control over third-party content provided, uploaded, published, or distributed by users of EIN Presswire. We are a distributor, not a publisher, of 3rd party content. Such content may contain the views, opinions, statements, offers, and other material of the respective users, suppliers, participants, or authors.