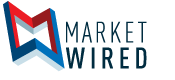 Franklin Electric's New SubMonitor Connect Simplifies Motor Protection & Serviceability
/EINPresswire.com/ -- FORT WAYNE, IN--(Marketwired - Apr 25, 2017) - Franklin Electric Co., Inc. (NASDAQ: FELE) announces the official release of the new SubMonitor Connect electronic motor protector that provides the ultimate peace of mind through three-phase motor protection and enhanced troubleshooting proficiency. Featuring the innovative FE Connect mobile technology app, the new SubMonitor Connect provides enhanced capabilities of real date and time-stamped system monitoring to improve troubleshooting while protecting three-phase motor and pump systems ranging from 1 to 700 hp, or those that require up to 1000 amps. Contractors can now easily monitor systems status live, complete basic or advanced setup, save commonly used setups for later use, and view/send fault history through the convenience of Bluetooth connectivity. SubMonitor Connect protects against damage due to a variety of adverse conditions, such as low flow wells, clogging, bound pumps, over/under power (dry-run), over/under voltage protection, voltage phase loss, voltage and current phase unbalance, locked rotor, cycle fault, and ground fault. Additionally, the unit provides protection against arc flash, while also offering 1 percent power metering that eliminates the need for an additional meter while providing communication with building management systems to track energy costs and motor status.
SubMonitor Connect can be used as part of a panel system, or independently depending on application need. It was designed for application-based setup that can be advanced or basic, depending on the contractor's familiarity with the product or the application's need. Utilizing the FE Connect mobile app, the contractor can dial in protection and automation with extreme accuracy and parameter depth via numerous variables. The unit's Basic Setup feature, initiated through the FE Connect mobile app or directly programmed on the unit's outward facing NEMA 4X display, enables contractors to get up and running quickly while ensuring complete motor protection.
The intuitive pairing and communication between the SubMonitor Connect electronic motor protector and the FE Connect mobile app also adds a layer of safety for the contractor. To troubleshoot the system, the contractor can simply analyze the history and performance on their smartphone, eliminating the need to physically interact with the panel.
For more information about SubMonitor Connect or any other product within Franklin Electric's product portfolio, visit www.franklinwater.com.
Franklin Electric is a global leader in the production and marketing of systems and components for the movement of water and fuel. Recognized as a technical leader in its products and services, Franklin Electric serves customers around the world in residential, commercial, agricultural, industrial, municipal, and fueling applications.
"Safe Harbor" Statement under the Private Securities Litigation Reform Act of 1995. Any forward-looking statements contained herein, including those relating to market conditions or the Company's financial results, costs, expenses or expense reductions, profit margins, inventory levels, foreign currency translation rates, liquidity expectations, business goals and sales growth, involve risks and uncertainties, including but not limited to, risks and uncertainties with respect to general economic and currency conditions, various conditions specific to the Company's business and industry, weather conditions, new housing starts, market demand, competitive factors, changes in distribution channels, supply constraints, effect of price increases, raw material costs, technology factors, integration of acquisitions, litigation, government and regulatory actions, the Company's accounting policies, future trends, and other risks which are detailed in the Company's Securities and Exchange Commission filings, included in Item 1A of Part I of the Company's Annual Report on Form 10-K for the fiscal year ending January 2, 2016, Exhibit 99.1 attached thereto and in Item 1A of Part II of the Company's Quarterly Reports on Form 10-Q. These risks and uncertainties may cause actual results to differ materially from those indicated by the forward-looking statements. All forward-looking statements made herein are based on information currently available, and the Company assumes no obligation to update any forward-looking statements.
Media Contact:
Valerie Harding
Ripple Effect Communications
Email Contact
617-536-8887

Contact:
Eric Pulley
Franklin Electric Co., Inc.
Email Contact
260-827-5677